Are you thinking of heading to The Netherlands for Eurovision 2020 in Rotterdam? For the first time in decades, The Netherlands will be hosting the Eurovision Song Contest with sparkling and contemporary Rotterdam as the host city. An excellent choice. If you're coming over for some serious Eurovision partying, Rotterdam is a good place to be. And it's located quite centrally, so you can easily take a couple of fun day trips. Check out all you need to know about Eurovision 2020 Rotterdam.

Update! Due to coronavirus, The Eurovision Song Contest in Rotterdam will be postponed to 2021. As soon as I know updates on the planning, I will adjust this article. Thank you for understanding.
Book your flight
Fly to Rotterdam
If you're living in Europe, chances are that you'll be able to fly directly to Rotterdam. Dozens of airlines fly to Rotterdam nowadays, and the airport is small and very efficient. I love flying to and from Rotterdam/ The Hague airport. The airport is connected to the city centre of Rotterdam by metro and bus. If you buy an OV Chip Card, you can use all public transport in The Netherlands. Compare airline tickets to Rotterdam.
Fly to Amsterdam
If you can't find a direct flight to Rotterdam, it's just as easy to book a flight to Amsterdam, instead. There are loads of economical options and lots of airlines fly directly to Amsterdam. It's every so easy to get from Amsterdam Schiphol Airport to Rotterdam by train. There's a regular direct service and you'll be in the heart of Rotterdam within the hour. You can check the schedule and buy your train ticket online.
International train tickets to Rotterdam
If you're travelling to The Netherlands from the UK, Scandinavia, Germany, Austria, Switzerland, France or Belgium you can also travel by train to The Netherlands. There are high-speed connections to Rotterdam, you can carry as much luggage as you like and (let's just face it) it's better for the environment as well. Rotterdam has direct high-speed connections to Antwerp, Brussels, Lille, Paris and London. If you're travelling up from Eastern Europe, Scandinavia, Germany or Central Europa you may have to change trains one up to three times. If you buy your international train tickets three months in advance you'll be able to find the lowest fares.
Hotels in Rotterdam
There are plenty of great hotels in Rotterdam. As soon as you've organised your tickets for Eurovision 2020 Rotterdam you should probably book your hotel as soon as you can, as this will be obviously a very busy time in the city of Rotterdam. I can particularly recommend these hotels in Rotterdam.
Alternative options
Hotels in Delft
Delft is beautiful, picture-perfect. No wonder Johannes Vermeer chose the cobbled streets and canals as inspiration for his paintings. Delft wasn't just the hometown of Vermeer, the city also played a pivotal role in forming the kingdom of The Netherlands, as we know it today. Read all about Delft, The Netherlands. There's a direct train service between Rotterdam and Delft, the journey takes approximately 15 minutes.
Hotels in The Hague
The Hague is only 20 minutes from Rotterdam by train and well worth considering if a lot of hotels in Rotterdam are fully booked. The Hague is home to many wonderful Dutch attractions, like The Mauritshuis where Vermeer's Girl with the Pearl Earring resides. Also, The Hague is very close to the beach. Read all about The Hague, The Netherlands.
Hotels in Dordrecht
Dordrecht is a bit of a dark horse, really. Often overlooked by tourist and that's completely unjust, as Dordrecht has an amazing historical city centre, it being one of the oldest cities in The Netherlands. Plus, Dordrecht is only a 15-minute train ride from Rotterdam and there's a regular service. Will worth considering.
Getting around Rotterdam
By public transport
It's easy enough to get around Rotterdam as there are plenty of buses, trams and metros to take you wherever you need to go. In The Netherlands, you need an OV Chip Card to travel on all public transport. You can charge the card as you go. If you're just visiting Rotterdam, it's also worth your while to buy a Rotterdam Welcome Card which grants you free access to public transport in the city and hefty discounts on visiting Rotterdam's top attraction. Check out the timetables and plan your trip.
By bike
The best way to discover Rotterdam is by bike. I mean, it's just the Dutch way to do things and you'll be 100% flexible during your stay. Rent a bike in Rotterdam for the duration of your stay.
Eurovision 2020 Rotterdam: buy your tickets
Tickets to Eurovision 202o Rotterdam will be available from December 12th on the official ticket website. Don't try and buy tickets from any other website, as they may be fake. You're allowed to order up to four tickets per (bank) address. If you try and order more, your purchase may be cancelled. You may be asked to show a form of identification when entering the venues. In January and March, more tickets will become available.
Eurovision 2020 Rotterdam: venue
The semifinals and grand final of the Eurovision Song Contest take place at the Ahoy Arena in Rotterdam Ahoy.
Other venues
Eurovision Village
Eurovision Village is the official festival venue during Eurovision Song Contest 2020. Here you van see live performances, dance to DJ's and view the broadcasts from the arena.
EuroClub: Maassilo
The EuroClub at Maassilo is the venue for after parties and performances by participants. For now, it seems only accredited people can access the Eurovision parties at Maassilo.
EuroCafe
EuroCafe (or Euro Fan Café) is where fans can party and attend special events in the week leading up to the Grand Final. EuroCafe is organized by OGAE fan clubs.
Eurovision 2020 Rotterdam: which shows can you attend?
Eurovision 2020 Rotterdam will have 9 shows accessible for the public. You can buy tickets for the jury shows, family shows and live shows. Jury shows and Family shows are complete shows, with presenters, performers and interval acts, though the jury shows and family shows won't be broadcast on television. Only the live shows will be broadcast on television.
Eurovision 2020 Rotterdam: available shows
First Semi-Final
Jury show: Monday 11 May at 21:00 CEST
Family show: Tuesday 12 May at 15:00 CEST
Live show: Tuesday 12 May at 21:00 CEST
Second Semi-Final
Jury show: Wednesday 13 May at 21:00 CEST
Family show: Thursday 14 May at 15:00 CEST
Live show: Thursday 14 May at 21:00 CEST
Grand Final
Jury show: Friday 15 May at 21:00 CEST
Family show: Saturday 16 May at 13:30 CEST
Live show: Saturday 16 May at 21:00 CEST
Eurovision 2020 The Netherlands
Save on Pinterest
What to do in Rotterdam?
Whilst celebrating the Eurovision 2020 in Rotterdam, you may as well explore the city as it's one of the most eclectic cities in The Netherlands. It is contemporary, edgy and bustling. An excellent city to host the Eurovision Song Contest! Since you'll probably be busy watching the shows or attending Eurovision themed parties held all over the city, I am giving you six top sights to go and see in Rotterdam. That's manageable, right?
Euromast
One of the most significant landmarks of Rotterdam is the 185-meter high Euromast, which offers an amazing 360-degree view over the city, from the observation deck at 100 meters or the glass Euroscoop elevator at the top of the mast. Just underneath the observation deck is a restaurant and cocktail bar.
Museum Boijmans van Beuningen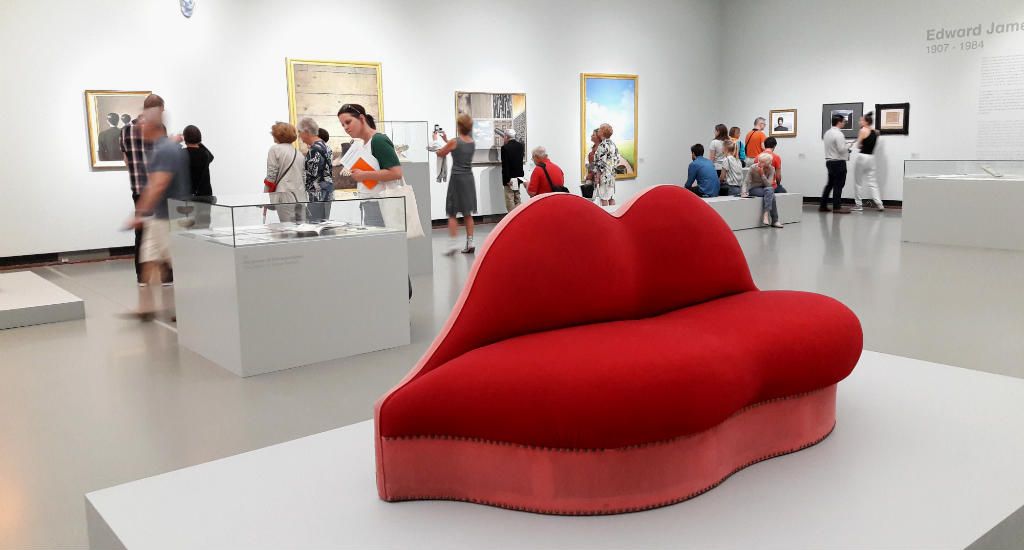 Even though Museum Boijmans van Beuningen is under severe reconstruction at the moment, it's still worth checking out the mindblowing collection at the alternative venues. Basically every talented Dutch master that ever lived is on display in Boijmans van Beuningen, which is considered one of the best museums in The Netherlands. Your jaw will definitely drop at the sight of works by Rembrandt, Van Gogh and Hieronymus Bosch.
Markthal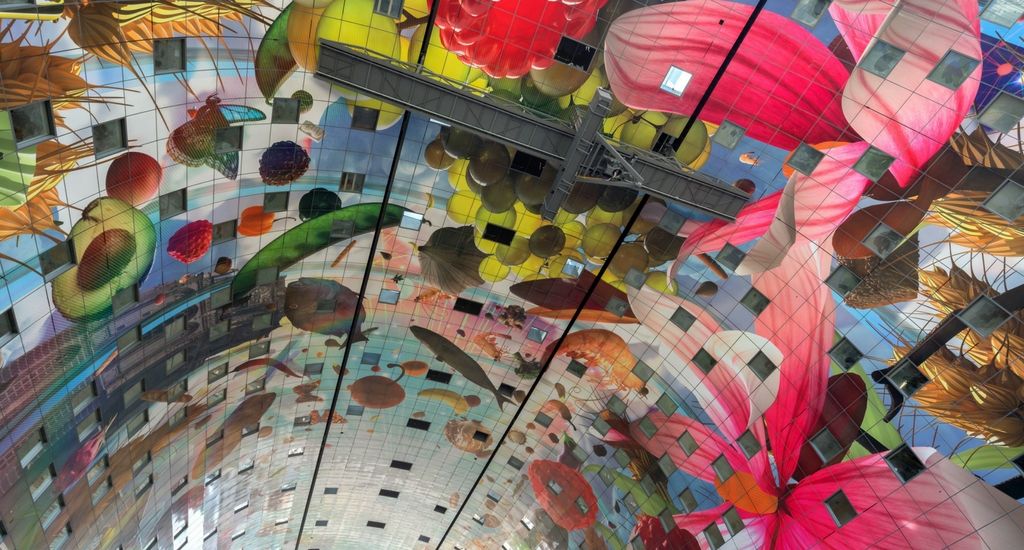 Truth be told, this is not the best market hall in The Netherlands. Not by a long shot, in my humble opinion. But the colourful and eclectic U-shaped design and the beautiful ceiling are so extraordinary that the Rotterdam Markthal does deserve a visit. Sit down for a coffee at one of the eateries and take in the amazing architecture.
Kubuswoning
In the late 70's architect, Piet Blom developed cube-shaped apartments which are now te be found across from Markthal. The cubic houses are one of the most recognisable buildings in Rotterdam. It's possible to visit one of the cubic houses and, if you're really into architecture, you can even stay in a cubic house as Stayokay Rotterdam is set in one of them.
Hotel New York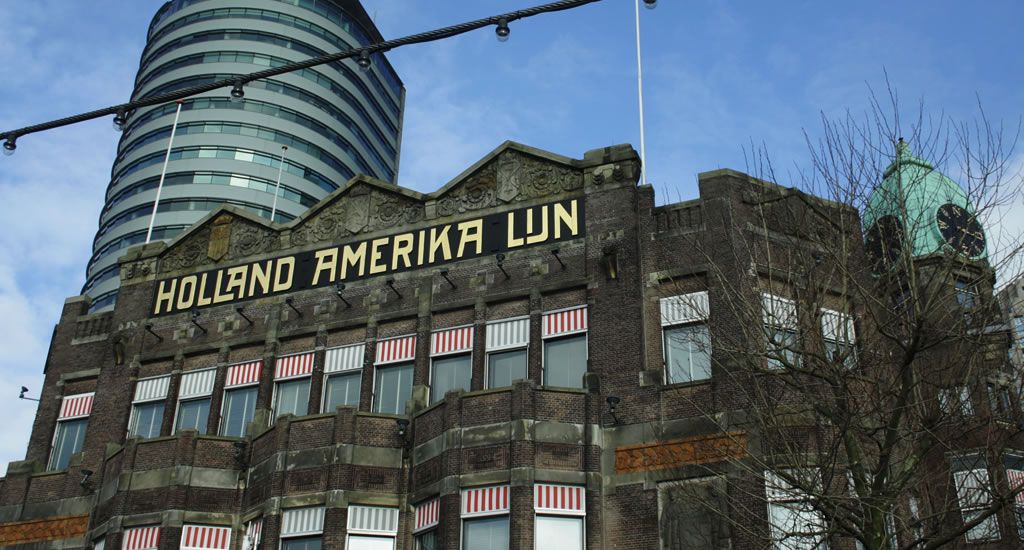 Hotel New York is much more than just a hotel and (outstanding) restaurant. It's a piece of Dutch history, located on one of the nicest spots in Rotterdam overlooking the water. The hotel is situated in the old headquarters of Holland America Line, and from this place, thousands and thousands of immigrants sailed off to a new life.
Fenix Food Factory
Just a short stroll over the pedestrian bridge from Hotel New York is one of the hippest hotspots of the city: Fenix Food Factory. And whilst visiting Eurovision 2020 Rotterdam you may just as well go for a bit to eat here. A couple of years ago I would never have gone to Katendrecht voluntarily, that's how run down it was. But that's all in the past now. A bunch of entrepreneurs bought a couple of old warehouses and turned them into foodie heaven. There's fresh bread, cheeses, meat to have at Fenix Food Factory: all spread out on large plates to share. Or hop into Kaapse Brouwers, a young and funky brewery, for a glass of real Rotterdam ale or a beer tasting.
Read more about Rotterdam
Discover The Netherlands from Rotterdam
I really love the fact that Eurovision 2020 is organised in Rotterdam. It will give loads of visitors the opportunity to discover a yet unknown side of The Netherlands. Rotterdam and it's cutting edge architecture is located very centrally and is close to numerous fantastic places to visit. So when visiting  Eurovision 2020 Rotterdam, take the opportunity to take a few day trips and discover the beauty The Netherlands have to offer.
Delft
Since Delft is only a 15-minute train ride from Rotterdam, it would be silly not to visit this utterly romantic city which city centre still bathes in Golden Age glory. Visit the Vermeer Centrum, climb to the top of the Nieuwe Kerk for some amazing city views and check out how the famous Delftware blue is made.
The Hague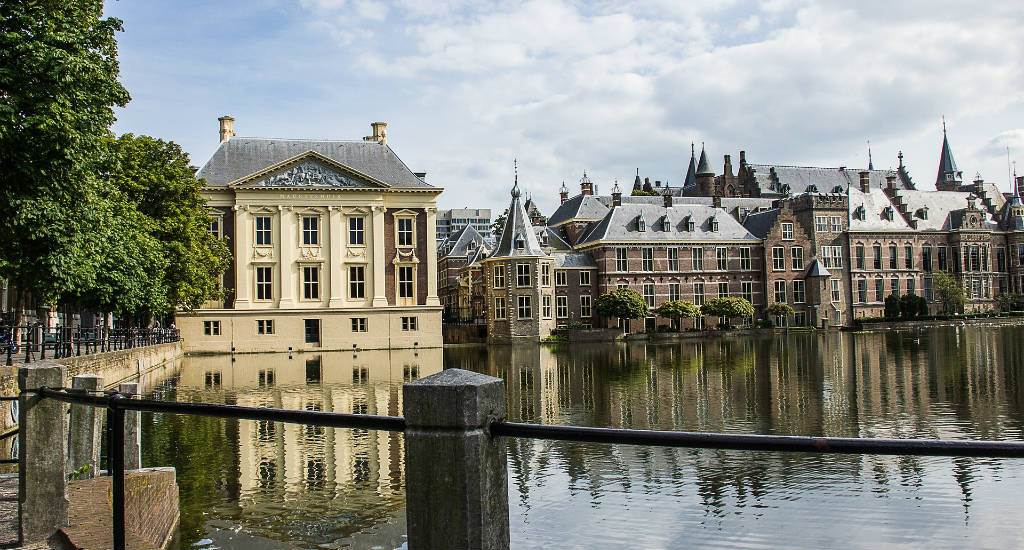 Just 20 minutes by train makes The Hague an excellent day trip from Rotterdam. It's the Dutch government seat, but The Hague is also one of Holland's most exciting cultural centres, lead by Mauritshuis and Escher in The Palace. If you have the chance, spend an afternoon at The Hague Beach.
Gouda
Gouda may not be the obvious choice for a day trip from Rotterdam, but I bet you won't regret a visit. Gouda is only a 20-minute train ride from Amsterdam and home to the world-famous Gouda cheese. In summer you can have a peek at days gone by during the reenactment of the historical Gouda cheese market on Thursdays, but there is a lot more to explore in the snug city centre. You'll discover canals, hidden churches, a still-in-operation windmill, but most of all a very laid-back atmosphere.
Kinderdijk
Kinderdijk is one of Holland's most famous sights and only a stone's throw away from Rotterdam, so it only makes sense to visit during Eurovision 2020 Rotterdam. The landscape of Kinderdijk couldn't be more Dutch: empty marshes and waterways that home 19 historic windmills. It's an amazing and rare sight, even for us Dutch when we visit. From Rotterdam, you can take a boat trip to Kinderdijk or you can take a bike tour to Kinderdijk, both are highly recommended.
Day trip to Antwerp
Did you know that from Rotterdam you can be in Belgium within 30 minutes? I know so, because I was born and raised more or less exactly on the border between The Netherlands and Belgium and Antwerp is really my old stomping ground. Therefore, I simply encourage you to take a day trip to Antwerp from Rotterdam. It's really simple: buy your train ticket online, hop on a train in the morning and within 30 minutes you'll be sipping coffee with some Belgian chocolate. Antwerp was the home of Peter Paul Rubens and you must simply visit the Rubenshuis on your day trip to Antwerp, but also take in the marvellous cathedral and stunning historical market square during your visit. For some shopping, I highly recommend a trip to the high-end Nationalestraat and for some Belgian beer tasting a trip tp Brouwerij De Koninck is in order.
Day trip to Bruges
If you've never been to Bruges, your visit to Eurovision 2020 Rotterdam will give you this opportunity, as it's only 90 minutes by train from Rotterdam to Bruges. The small Flemish city seems to have wandered away from a book of fairytales with its cobbled lanes, dreamy canals, pretty squares and quaint beguinage. You can buy a train ticket to Bruges online. Read about all the things you can do in Bruges, Belgium.
Eurovision 2020 Rotterdam
Save on Pinterest
When new information around Eurovision 2020 Rotterdam becomes available, this article will be updated as soon as possible.
****
Please note that some of the links above are affiliate links, and at no additional cost to you, I will earn a small commission if you decide to make a purchase after clicking through the link.