The landscapes of Johannes Vermeer come to life when strolling the canal-lined streets of Delft, with the dreamy gabled houses, street cafés, and small museums. Lots of visitors enjoy a day trip to Delft when visiting The Netherlands but hardly look beyond the big sights and famous Delftware. Please stay for a bit when the day trippers leave, stroll along the streets and squares and visit at least one of these 5 hotspots in Delft.
If you don't know where to go in Delft, start your trip of discovery at Voldersgracht, one of the canals just behind the market square. I always joke that this street must have the most hotspots per square meter in Delft, but honestly: I can't be that far of. Voldersgracht is only a 10-minute stroll from Delft station and hosts dozens of cool restaurants, shops, and hostels. If you want to discover them all, you'll need at least a couple of hours. These are my 5 favourites.
Pleck
According to the owner, Pleck is both a supermarket and a healthy hotspot. And even though I understand the concept, I simply love the industrial and green design of Pleck and enjoy their coffee and cakes, immensely. But while wolfing down your crumble, it's impossible not to notice all the nice things for sale, like furniture, clothing, and paperware. When the sun's out, try and steal a seat in front of the shop: perfect for people watching.
Instore
Instore is Pleck's neighbour and it's such a nice place to do a little shopping. They sell great fashion, sometimes with a big fat retro twist, and nice jewelry, bags and paper goods. If you're shopping with a friend, you can simply plonk down on the couch with some water or tea to wait for your friend to change.
Velvet Music
Not many record stores have survived this age of Spotify and downloading music, but Velvet Music at Voldergracht has and it's such a gem. The place is run by true and pure music lovers and they can help you find anything you like, or music you never thought you'd like (but end up loving). It's also a good place to buy some vinyl records.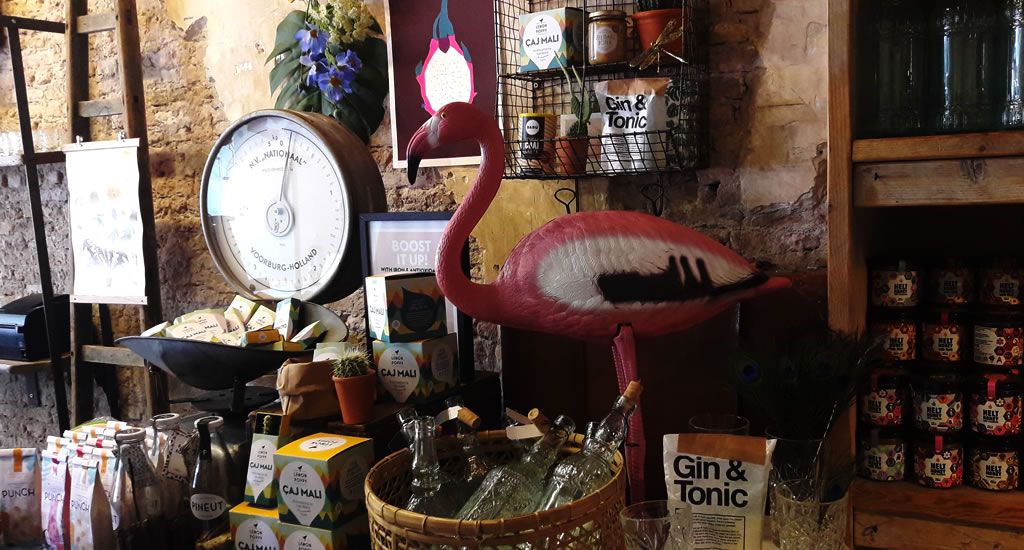 Kek
This is probably the most famous coffee bar of Delft, and hugely popular. There's plenty of space inside and outside and you can both eat, drink and shop here. I especially recommend ordering the fresh smoothies and juices here.
De Centrale
One of the youngest hotspots in Delft. De Centrale is both a bar, restaurant and a concert hall. The historical building has been extensively renovated over the last few months, but now it's open for everyone to enjoy. You can either have a drink, order a scrumptious 4 or 5-course meal or enjoy some live music. What's not to love.
Related city guides
You can easily visit Delft from either The Hague, Rotterdam or Amsterdam. Combine a visit to Delft with a day or two in The Hague and/or Rotterdam.