Let me introduce you to my hometown, and probably the love of my life: Utrecht. I moved here over a decade ago and decided I never wanted to leave, ever again (well, except to travel that is). Since then, The New York Times, Lonely Planet and the Tour de France have all discovered Utrecht and were unanimously blown away by my hometown. And rightfully so.
City guide: Utrecht
Utrecht is one of the oldest cities in The Netherlands, dating back to Roman times. By the time the Dutch republic was formed in the 16th century, Utrecht was one of the most powerful political and important religious epicenters of the region. Nowadays, Utrecht holds the position of '4th largest city in The Netherlands' with the largest student population in the country. But most of all Utrecht has a gorgeous and compact medieval city centre, surrounded by canals and their wharves (now used for terrace space by cafés and restaurants), lush parks to relax and great cafés for people watching.
Utrecht: getting around
By bus
You can easily walk within the centre of Utrecht, everything is really close together. If you're staying outside the city centre, the buses will definitely come in handy. You can buy a day ticket for €6 and you can check timetables on the UOV website.
By boat
Utrecht is surrounded by water and discovering the city from canal-perspective is a must. Instead of going on a canal tour, I highly recommend hiring a small boat or even a kayak for a few hours.
By bike
Be a Dutchman for a day or so and discover Utrecht by bike (if you dare!). At every train station, you can pick up an OV fiets, which you can rent for €3,85 a day. If you're a little nervous about cycling in a city with ten thousands of cyclists (nope, not kidding about this), I can highly recommend taking this bike tour.
Utrecht: the must-see's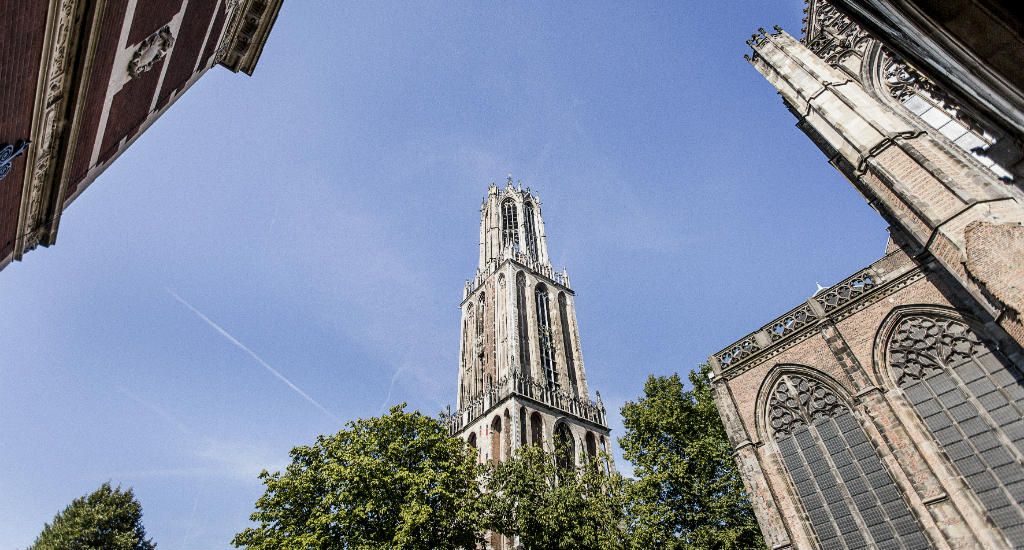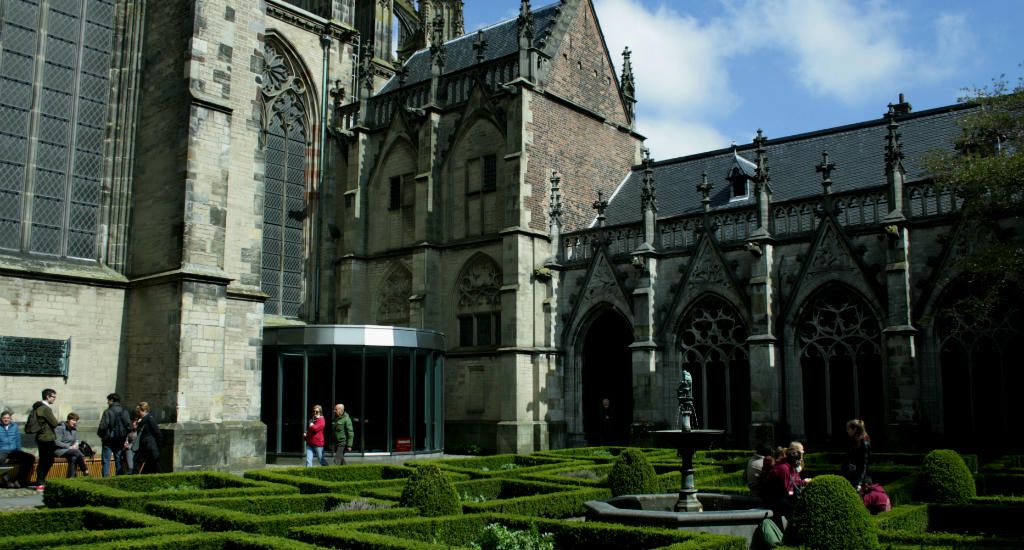 Dom tower
Number one on everyone's must-see list: the Dom tower. It's visible, no matter where you live in the city. Whenever I come home from one of my trips I greet the Dom tower with a 'hello big sir' as seeing the Dom, means that I am truly home. Anyway, the tower and church were separated in the 17th century by a hurricane and when you climb the 465 steps to the top of the tower, you can see the cobbles on the street lining out where the middle of the church used to be. The view from the top is excellent, by the way.
Dom Under
The Dom Square is the centre of Utrecht for a reason. Two thousand years ago a Roman fortress was built here and the remains have been excavated. If you go 'Under the Dom' you can see the foundations of the fortress.
Trajectum Lumen
Discover Utrecht after dark by following the artistic path through the historical city centre. The path leads from Vredenburg to Nieuwegracht past several installations by light artists. Most of these artworks are really subtle and have a special story to them. You can take a tour with a guide or download the route to take the walk yourself.
Centraal museum
Basically, Centraal Museum is Utrecht's treasure chest. Holding everything from an old Viking long boat (that was actually dug out of the mud, two streets from where I live) to applied arts from the Utrecht School and De Stijl. There is a beautiful Gerrit Rietveld collection to admire, as well.
Dick Bruna Museum
Utrecht is actually still in mourning, as Utrecht-born and father to Miffy, Dick Bruna has passed away not so long ago. When I moved to this city, over a decade ago, I would sometimes see him in the city centre and that would put a smile on my face. Miffy is, of course, his most famous creation, but in the Dick Bruna Museum, you can see much more of his work. The museum is, of course, very child-friendly, but also quite fun for 'bigger children'.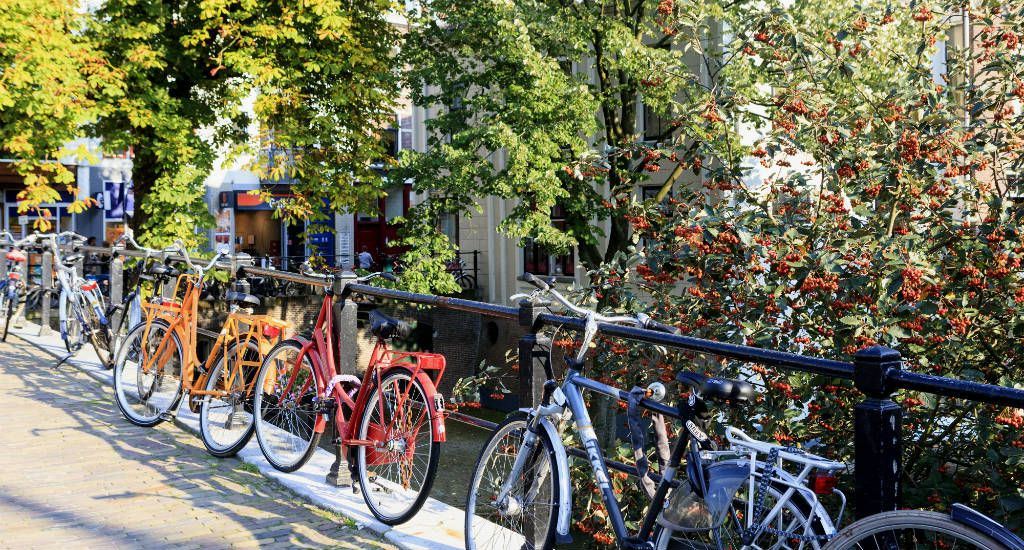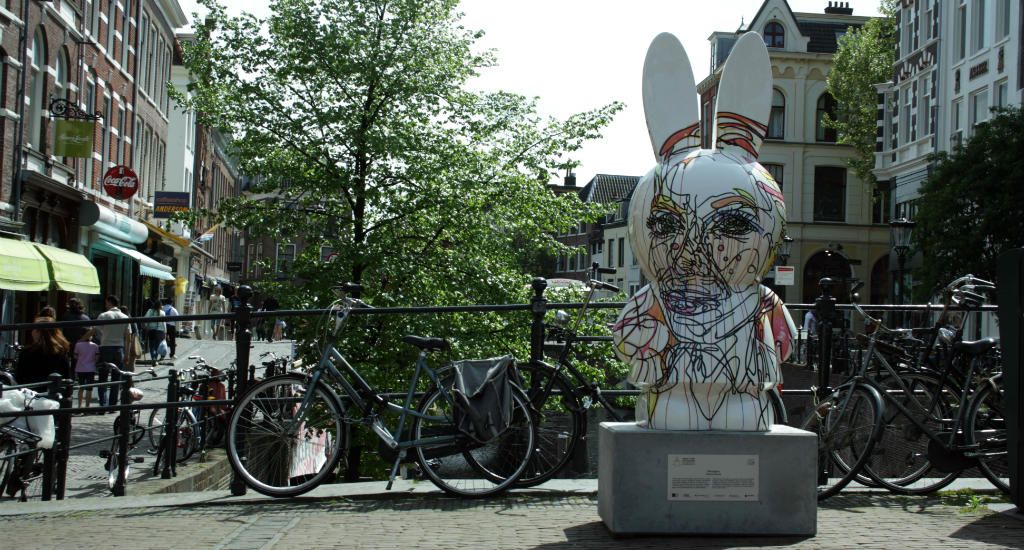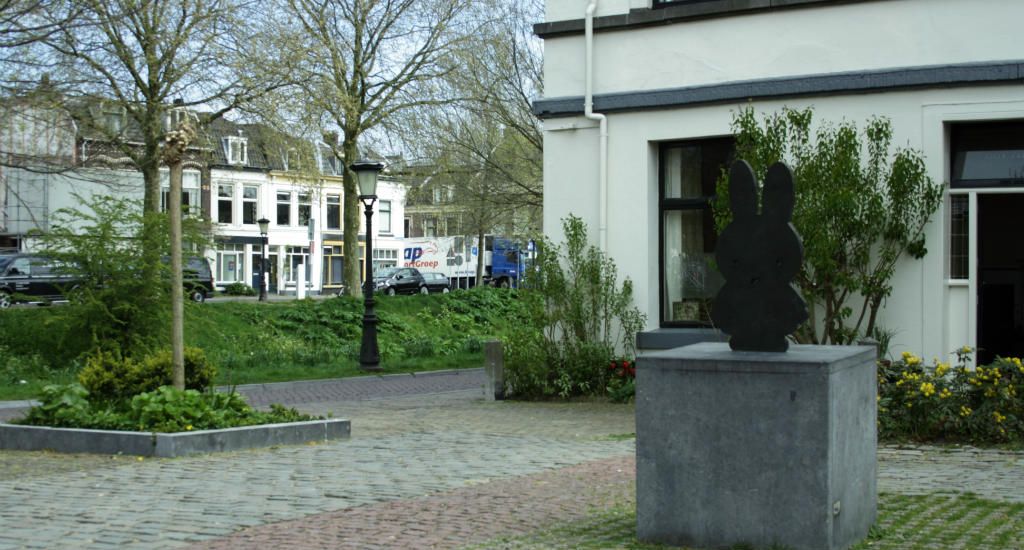 Cycling in Utrecht
I can't imagine not cycling in Utrecht. But then, I guess it's in my Dutch DNA. You will see hundreds and hundreds of bikes parked all over the city, so if you'd like to give cycling a go: please know that you won't be the only one and that we Dutch can be quite ruthless cyclists (our will is the law, as we say). If you have little time to spend in Utrecht, but still feel like seeing a little more than just the highlights, I really recommend joining this bike ride with a guide. You will start near Central station to continue to hotspots such as Maliebaan and Miffie square while discovering lesser known areas like Lombok and Wittevrouwen.
Museum Catharijneconvent
This museum is the home to the best collection of medieval religious art in The Netherlands and basically, tells the history of Christianity. The manuscripts are beautifully lit and the special exhibits are excellent.
Museum Speelklok
Whilst wandering the streets of Utrecht you may just stumble upon a giant street organ placed in a window of a beautiful historic building. Well, that's Museum Speelklok. It hosts a great collection of player organs from the 18th century onwards. You can take a tour, including demonstrations of all the organs (which is a bit much, to be honest), but the visit to the restoration workshop is brilliant.
Utrecht: the hidden gems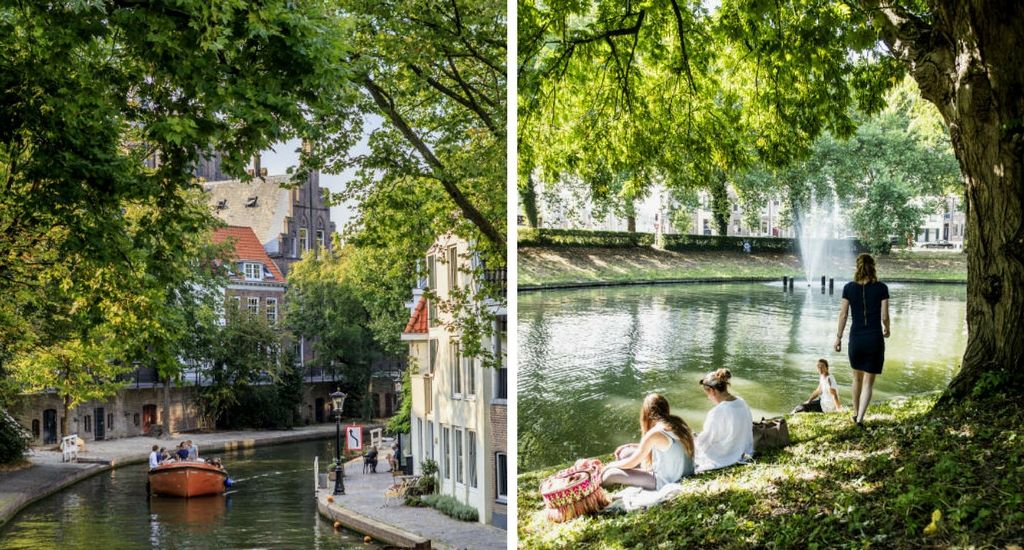 Louis Hartlooper Complex
The Louis Hartlooper Complex is now a cinema for art house films, and it's perhaps my favourite building in Utrecht. It's a monument built in 1927 in Amsterdamse School style. The vertical lines and tainted glass windows are stunning. It used to be a police station, but after excessive renovation became a movie theatre.
Molen De Ster
A windmill, smack bang in the centre of town? Absolutely! Utrecht actually has more than one windmill near the city centre, and of one them is rather easy to visit: Molen de Ster in the popular Lombok neighborhood. The windmill was built in 1739 and beautifully restored. You can have a drink in the little café.
Vaartsche Rijn
There's a new Utrecht hotspot in town and it's the Vaartsche Rijn, the neighbourhood next to the centre of the city (next to Vaartsche Rijn train station). It used to be quite an industrial area, but a couple of years ago the old mills, warehouses, and even the water tower were converted into restaurants, cafés and shops. Have a drink at WT Urban Café if you have the chance.
Take a free tour
Who knows best about hidden gems? Locals, that's right! Every Saturday and Sunday (and in summer on Wednesdays) you can join a local on a free walking tour through the centre of town and you will hear the most amazing stories. Like why there was a battle on between Miffy and Hello Kitty, and where poor people in Utrecht were once tucked away. Highly recommend.
Fort aan de Klop
Utrecht is surrounded by fortresses, from medieval times up until World War II these fortresses were used to protect the middle of The Netherlands and Holland. Soldiers would flood the land, whilst keeping the fortresses. Most of them were just standing there, unused for decades, until a while ago quite a few around Utrecht were turned into museums or restaurants. Close to my house Fort aan de Klop is a fine example. Once used by soldiers during the First World War, now a restaurant with a great outdoor space. Very popular with families on weekend.
Courtyards
If you get lost in the small streets of Utrecht city centre, don't fret. As chances are you will probably end up in one of the pretty courtyards of town, like Dorstige Hartsteeg, Andreashof or Bruntenhof. These cosy courtyards are often surrounded my small, beautiful historical buildings, sometimes dating back to the 13th century when they were often used by the church to house the needy. Most of the houses have been well-kept and are so picture perfect.
Daytrips from Utrecht
An afternoon walk at Beerschoten estate
The Beerschoten estate is a few kilometers from Utrecht, near De Bilt and Den Dolder. It's a small nature reserve where you can take a few short hikes in the woods. The forst holds a pretty surprise: sand dunes! Read all about a walk at Beerschoten estate.
Where to eat and drink in Utrecht: my favourites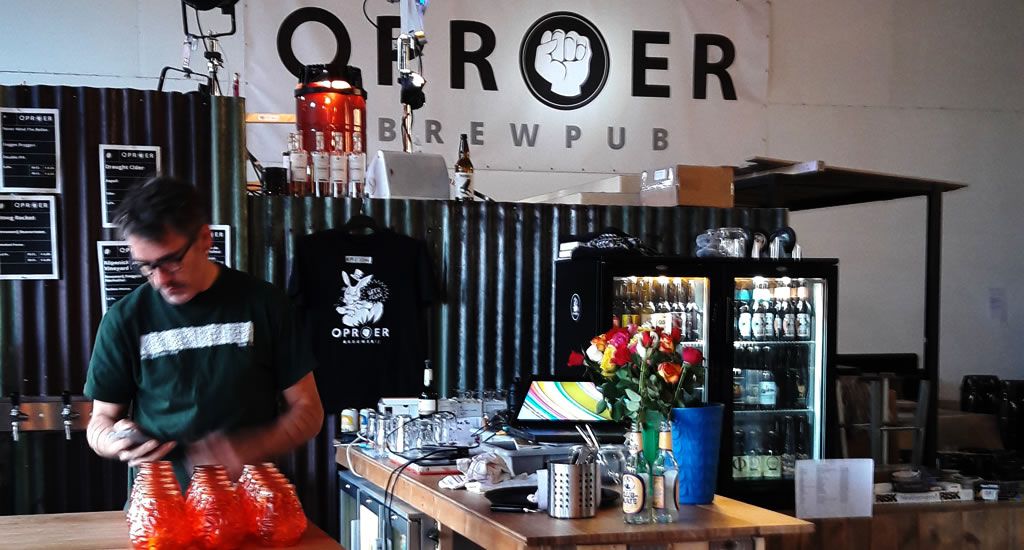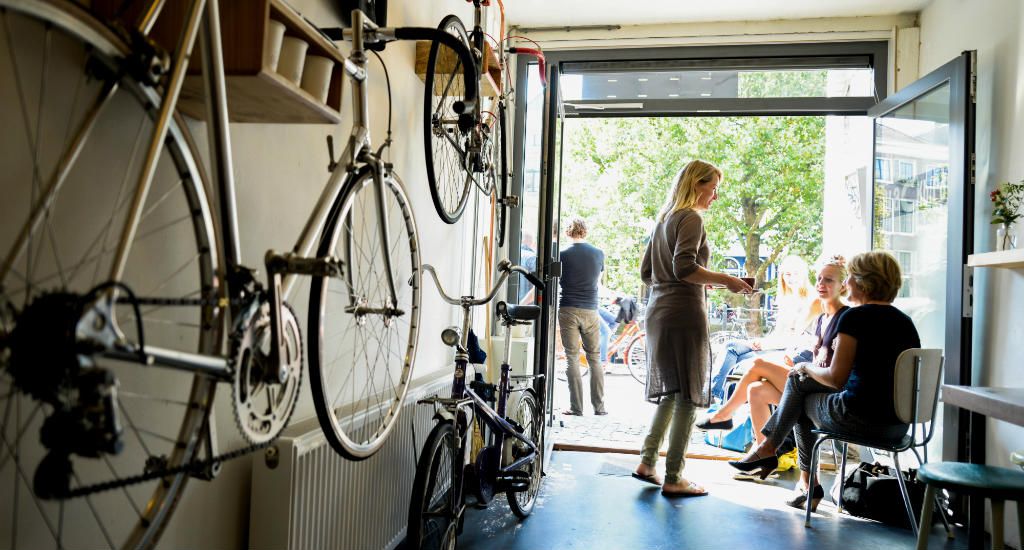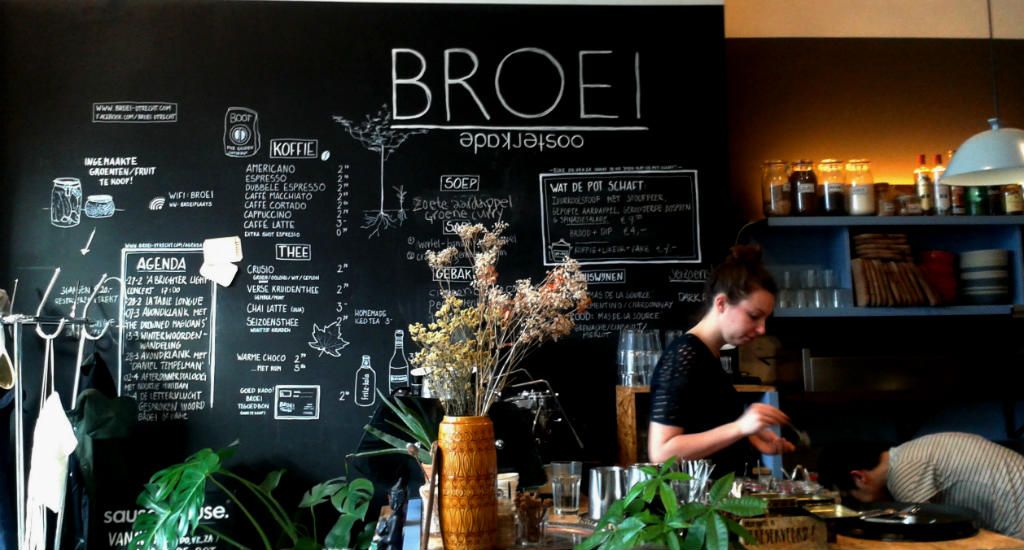 Speck
Probably the best meat The Netherlands have to offer. Owners Kasper and Joris truly believe that people shouldn't feel guilty about eating meat, as longs as it's organic meat. 'We can tell people where their steak comes from', they promise. And yes, you can really eat the best steaks, t-bones and sirloines of Utrecht here.
Brouwerij Oproer
Hurray, there's a brewery right in my neighbourhood. Oproer (which means riot) brews organic beers in an old storage facility next to Zuilen train station. They have several of their own beers on tap, as well as many (obscure!) bottled international craft beers. If you're into vegan food, the menu on offer is perfect for you.
The colour kitchen
The colour kitchen is a restaurant training young people with small hopes for a bright future. These youngsters are from all walks of life and have various ethnical backgrounds, resulting in a very colourful choice of dishes on the menu. You can visit the restaurant at Oudegracht or hop on a bus and visit the Zuilen based restaurant in gorgeous old school building.
Blackbird coffee
This café has been the hippest place in town for coffee, for quite a while now. Perfectly situated along Oudegracht you can sip a perfectly made cup of coffee while people watching outside, or oogling the vintage bikes inside.
Gys
Vegetarians and vegans should really visit Gys (with two branches, one at Voorstraat and one at Amsterdamsestraatweg). The café is a great place for coffee or lunch and there are both dishes with or without meat on the menu. Whichever you chose, everything is prepared with local and organic produce.
Broei
Near the city centre is such a cute place for coffee or afternoon drinks. It's actually a concept store, and everything you see is for sale. Having said that, the (organic) food and drinks are excellent.
Brouwerij Maximus
It's a little out of the way but the Maximus Brewery is well worth the bus trip or bike ride. You can visit the brewery, but it's just as great to just sit outside in the sun and taste the seasonal beers or the specials on tap. The hoppy beers (like high hops or pandora) are my favourites.
Where to sleep in Utrecht
Stayokay Utrecht
Utrecht was in desperate need of a cool and nicely designed budget option in the centre of town and the Stayokay at central square Neude has absolutely filled that spot. The double rooms are light and good value for money. There's a good bar too, but I'd opt to have breakfast somewhere in town like Yoghurt Bar at the opposite side of the square or Koekfabriek just around the corner.
Mother Goose
One of the newest hotels in Utrecht, and a lovely boutique hotel at that. On the corner of one of the cutest streets in the city centre. The rooms are decorated modernly, leaving the details of the historical building uncovered.
Mary K
This old canal facing house has been turned into a boutique hotel and every room has been decorated by a different artist. Sustainability is key in this hotel and all materials that have been used is organic or recycled. Your breakfast consists of lovely local produce.
Articles about Utrecht you may enjoy