9 places to see the best examples of The Stijl in The Netherlands
Squares and rectangles in yellow, blue and red. Straight lines and predominant use of black and white. Mondriaan's work Victory Boogie Woogie probably springs to mind, the most famous piece of art deriving from De Stijl movement. This year it's exactly 100 years ago that artists such as Theo van Doesburg, Piet Mondriaan and Gerrit Rietveld published magazine De Stijl for the first time, launching a period of art and architecture that has inspired Dutch artists and designers ever since.
Dutch artistic movement De Stijl (which translates into The Style) was founded in 1917 in Amsterdam and consisted of both artists and architects. At the time the pieces created by this movement were ground-breaking, celebrating simple compositions of vertical and horizontal, using mostly black, white and primary colours. Internationally, De Stijl is also known as 'neoplsticism' and can be found in art, but also in day to day objects such as furniture, architecture, and typography. This year, The Netherlands celebrate 100 years of De Stijl with hundreds of exhibitions and special events, but even if you don't get to visit this year you can still enjoy 9 great sites that forever changed the view of Dutch design.
Rietveld Schröderhuis: Utrecht
Of course, you are starting your discovery of De Stijl in my hometown Utrecht. It's the place with the only house in The Netherlands that's actually on the UNESCO World Heritage List. The Rietveld Schröder house was designed by De Stijl founder Gerrit Rietveld and built in 1924 for the Schröder family, a 10-minute walk from Utrecht city centre. For Rietveld designing this house was a great experiment. Both the exterior and the interior have that typical Rietveld signature. You can read all about my recent visit to the enchanting Rietveld-Schröder house.
Plan your trip to Utrecht with the complete city guide Utrecht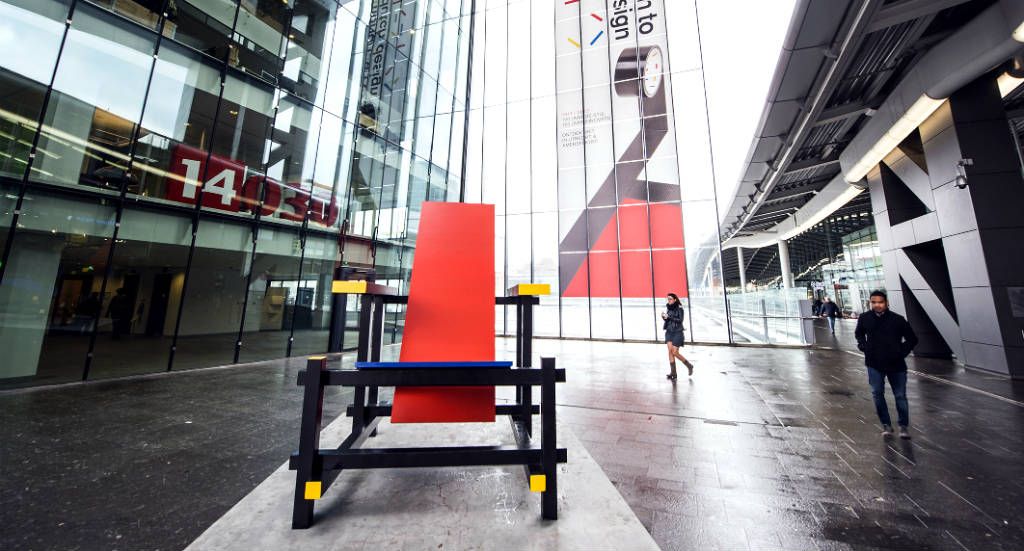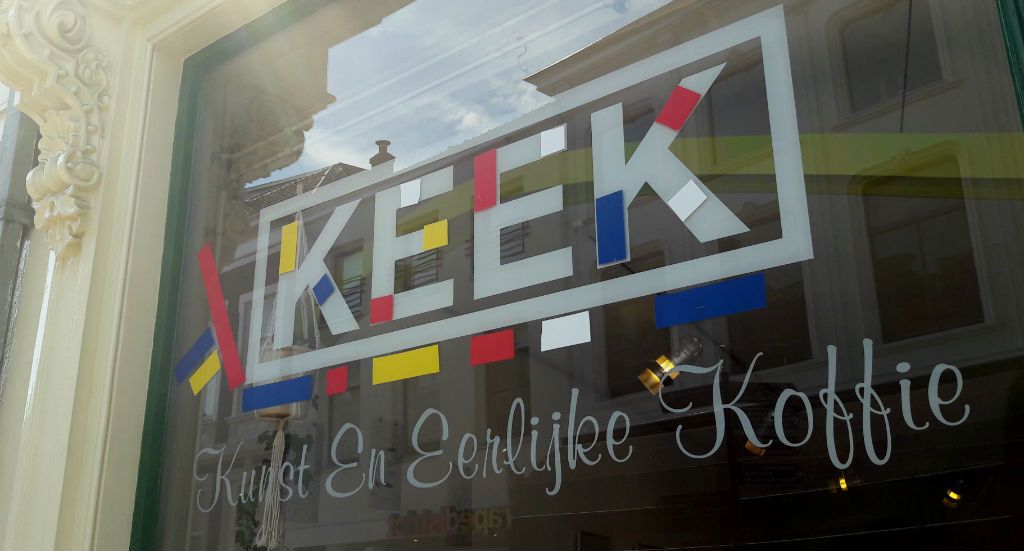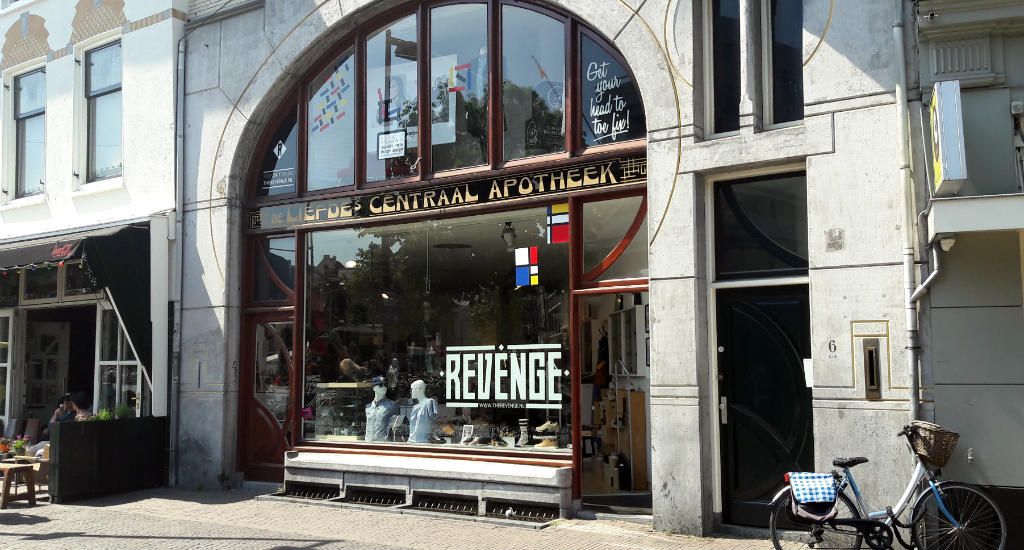 Rietveld in Zuylen Castle
Now I am taking you even closer to home, as Slot Zuylen is maybe my favourite spot close to home. This beautiful castle is only a 3-minute bike ride from where I live, I pass it at least 4 times a week during my morning run, and I never get tired of the grandness of this castle. It was built some 300 years ago, but especially for the 'Mondriaan to Dutch Design' year, it is opening its doors to showcase the Gerrit Rietveld furniture that was commission by 'the Baron of concrete' in the early 20th century. It is said that the signature Rietveld chairs moved the castle from being a historical artefact to a modern building for the people to enjoy.
Where Mondriaan was born: Amersfoort
The internationally most well-known artist of De Stijl, Piet Mondriaan, was born in the beautiful city of Amersfoort. So unsurprisingly, this city goes all out during the De Stijl Centennial. You can visit Mondriaan huis which show the evolution of Mondriaan's painting techniques. Contemporary art museum KaDe celebrates with a huge exhibit about the primary colours used by De Stijl artists. You can even stay in a Mondriaan styles room at Hotel De Tabaksplant.
Plan your visit to Amersfoort with the complete city guide Amersfoort
Kröller-Möller Museum
Kröller Muller Museum simply has to be on your must-visit list when you come to The Netherlands. This open air museum, set in the beautiful national park Hoge Veluwe, hosts works by the greatest artists of all times, like Picasso, Monet, Rodin and Renoit. But in 2017 100 years De Stijl is commemorated with 2 exhibitions. One one avant-garde artist's Jean Arp and one on work by Bart van der Leck.
Villa Mondriaan
A young Pier Mondriaan started his career in Winterswijk, in the east of The Netherlands. In the villa where he used to live you can see his early work, which is quite different from the abstract works that made him famous, and artists that have influenced his later work.
Gemeentemuseum The Hague
If you're a fan of Mondriaan's work, the Gemeente Museum in The Hague should be on your short list to visit. The museum's pride is the artist's unfinished work Victory Boogie Boogie, but it houses over 300 more works by Mondriaan as well as many more De Style masters. The museum is set in a stunning Berlage building.
Plan your trip to The Hague using the complete city guide The Hague
Taste some De Leckere, Mondriaan style
Can you believe that even cuisine is celebrating 100 years of De Stijl? Utrecht brewery De Leckere has created a '100 years De Stijl' beer, including nifty Mondriaan inspired lable. It's a blond beer, that is light in malts and hops and has fruity flavours. You can buy De Leckere in many bars and shops in Utrecht.
Museum Dr8888
I bet you have never heard of Drachten, and admittedly, but this small town is a perfect reason to discover the northern province Frysia. In 1921 De Stijl founder Theo van Doesburg brought De Stijl to Drachten ann museum Dr8888 has 4 exhibits, opens up the Van Doesburg-Rinsemahuis and will host De Style fashion shows and jazz concerts.
De Stijl in your bookstore
Without knowing it many, many children around the world grew up adoring De Stijl movement. Because recently deceased, children's book author, illustrator and Utrecht born Dick Bruna was a 100% inspired by De Stijl and his most famous creation, Miffy (or Nijntje, as we call her) shows this: simple lines, primary colours and a clear rhythm to the stories. So you can enjoy a little bit of De Stijl, just walking into your local bookshop and looking for one of Duck Brunas books. If you visit Utrecht though, you simply must visit the Dick Bruna Museum or Nijntje Pleintje.
Getting around in The Netherlands to see De Stijl
Getting around The Netherlands is quite easy. You can take the train, just buy your ticket at the machines at the station. At railway stations, you can also grab a 'OV fiets' (a yellow and blue bike, in the same colours as our trains) that will set you back €3,85 per 24 hours.
Read everything you possibly want to know about Mondriaan to Dutch Design.
CityGuides that you may like