There are many reasons to visit Den Bosch, The Netherlands, but one of the best reasons is to follow the footsteps of Hieronymus Bosch. The medieval painter, famous for his diabolic scenes, premonitions and dark fantasy creatures, is Den Bosch' most famous son and by getting to know the world of Hieronymus Bosch, you'll naturally explore the best Den Bosch has to offer.
Not much is known about the upbringing and training of Hieronymus Bosch, beside him being born circa 1450 and being buried in 1516. He went down in history as 'the devil's creator' and a painter of satirical works, but most of all Bosch was an innovator and came up with ground breaking new compositions and gave new substance to existing designs. Yet, because his constant innovations a lot of his work is unknown to us until this day. What remains are the close to 60 works we do know.
I remember visiting the Prado in Madrid, Spain, for the first time in 2001 and immediately finding my way to the wing of Dutch and Flemish masters, looking for The Garden of Earthly Delights and just standing there. Mouth open, completely mesmerised. The tranquil Garden of Eden on the left panel, the chaos and mayhem on Earth with its bleak humans in the middle and the fires of hell on the right, with Den Bosch burning in the background. It stayed with me for a long time. So, more than a decade later it was time to learn more about whatever there was to learn about the mysterious son of Den Bosch.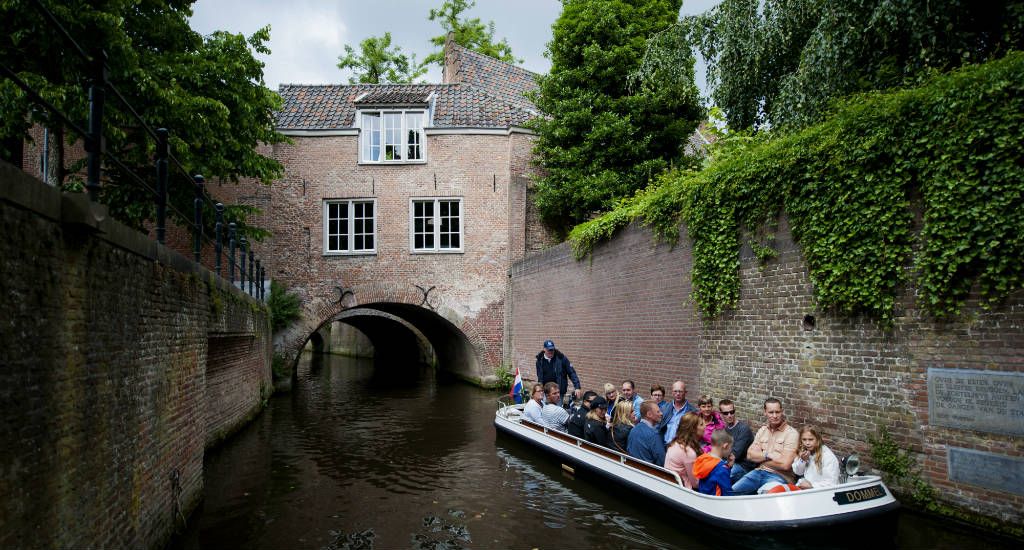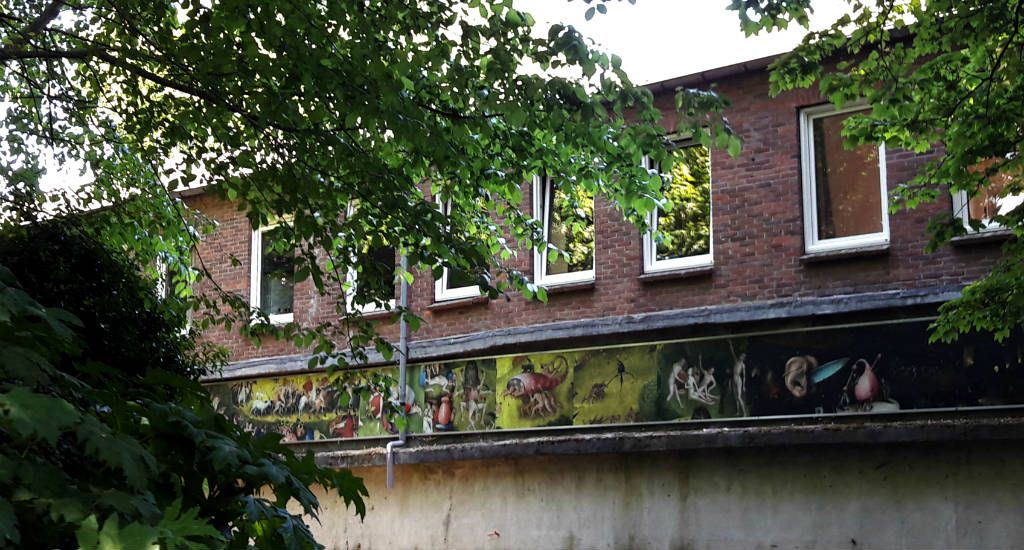 'Heaven and hell tour' on Binnendieze
A good place to start an encounter with Hieronymus Bosch is on the Binnendieze river, a small stream that runs through and underneath the city of Den Bosch. There are a couple of guided boat tours every day and during the 'Heaven and hell' themed tour on Binnendieze you will learn about everyday life in the city of Den Bosch in de middle ages, navigate through the 'Hellegat' (literally translated as hell hole), a narrow tunnel underneath the city, and see some of Bosch' creatures from up close.
What we do now know about Bosch' life is that he did witness the big fire of 1463 as a child, which pretty much ruined the entire city and which could explain the presence of fire and contours of Den Bosch in many of his paintings.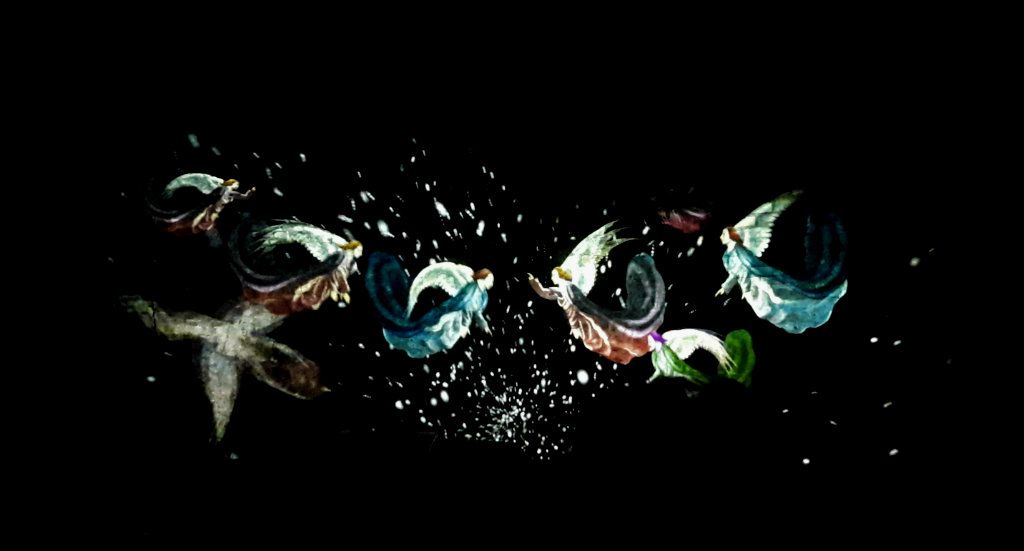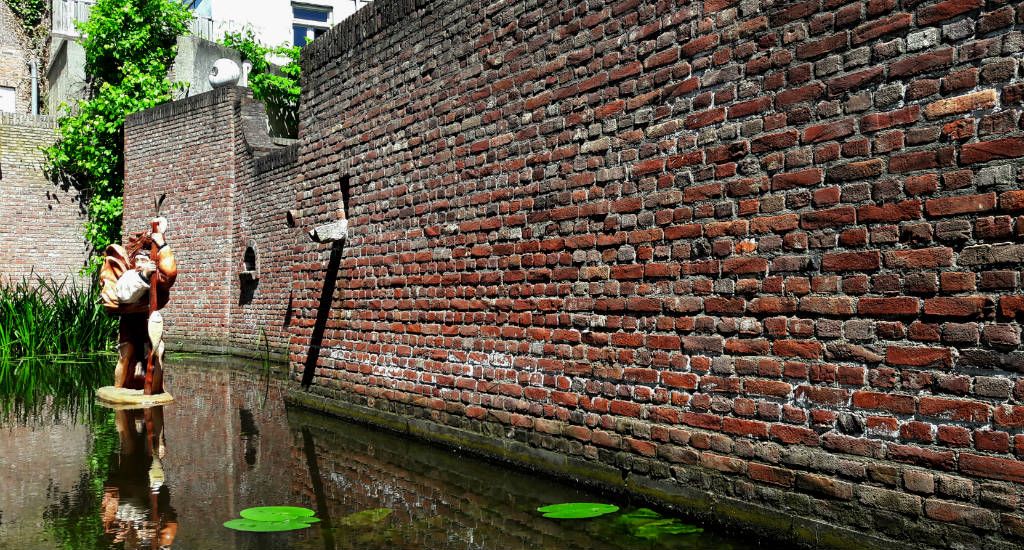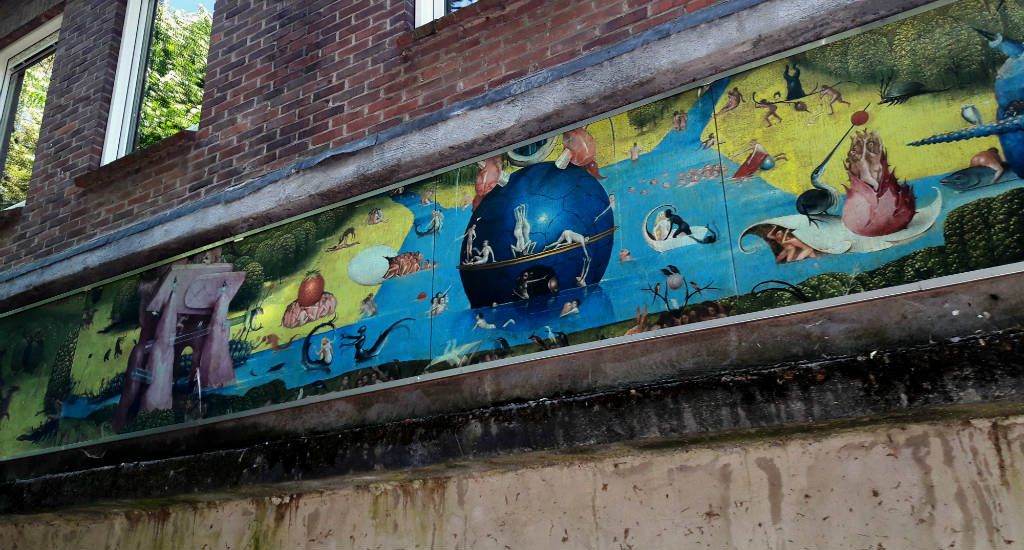 Jhernonimus Bosch Art Center
The boat tour ends at the pier near the Jhernonimus Bosch Art Center (your admission is included in the boat tour ticket). The art centre is a must-see when you visit Den Bosch. Last year, when the city celebrated 500 years of Jeroen Bosch (how we Dutchies call the artist), the art centre displayed most of the original Bosch paintings.
But now the centre is also worth a visit, as you can see real size reproductions up close, even better: you are allowed to get really close and even touch them. Plus, some of the interesting features and creatures of Bosch are singled out and enlarged so you can understand them a little better. The museum is housed in an old church which seems like the perfect setting for Bosch' religious themed work. Don't forget to take the elevator to the top of the tower to catch an amazing view over Den Bosch.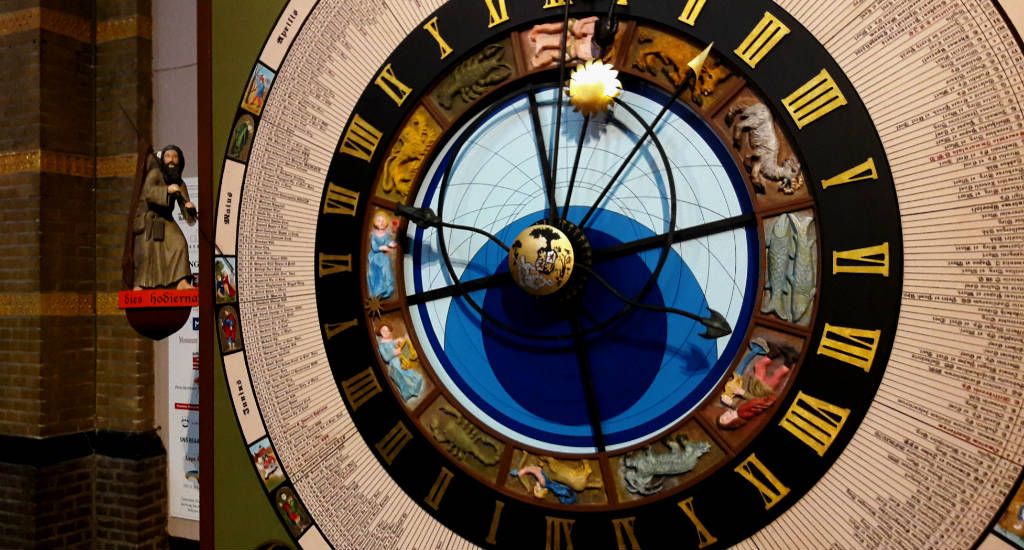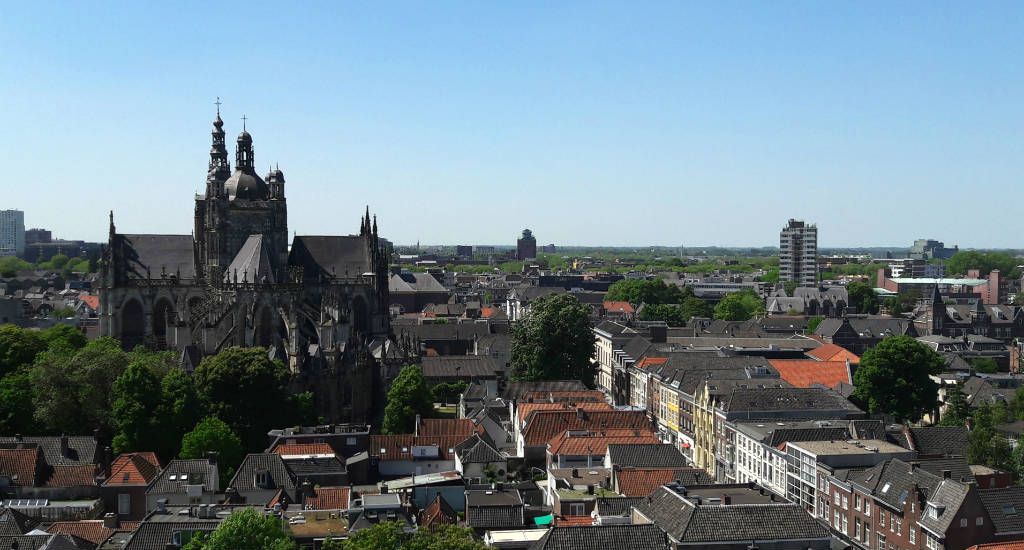 Meet Hieronymus Bosch
You can meet the illustrious Bosch on the market square, next to city hall. The statue was made by sculptor August Falise in 1929, who used a drawing of Hieronymus Bosch from Recueil d'Arras as an inspiration for his work. A study for this sculpture can be seen in Noordbrabants Museum, where you will learn more about the history of Noord-Brabant and Den Bosch and see highlights of Dutch art since from the 15th century onwards.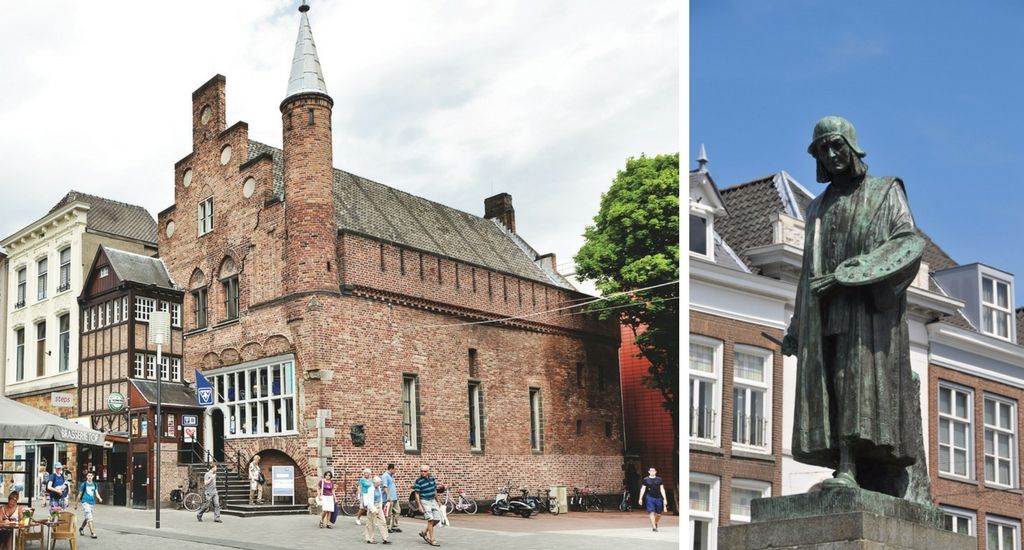 Planning a trip to Den Bosch, The Netherlands
You can easily get to Den Bosch by train. From Amsterdam, you will get there within an hour and trains run 4 times an hour. Check out NS website for rates and timetables.
If you decide to stay in Den Bosch (and please do, there is so much more to explore), I can recommend hotel Little Duke, a stone's throw from the train station, offering fairly priced and brightly coloured rooms.
You can read all my recommendations on what to see and do, and where to eat in my city guide Den Bosch.
How do you feel about the works by Hieronymus Bosch?