Since The Netherlands are such a compact country, I always recommend people to travel by train to discover the best our little country has to offer. It's fast and not that expensive. And coming from London, you can now take a direct train from London to Rotterdam or Amsterdam. Eurostar is running between London Pancras and Amsterdam, also calling at Rotterdam. It's a quick and fun way to come to The Netherlands and explore.
I have travelled from Utrecht to London, catching the Eurostar in Brussels. And all I can say is: how relaxing. I simply hopped on a train in Utrecht and 5 hours later I was in the heart of London. Without having to worry about checking in luggage, taking too much carry-on or which airport transfer to take. The new connection between London and Amsterdam gets you from Pancras station to the heart of Amsterdam in 4 hours and 45 minutes. And you'll reach hip and trendy Rotterdam within 4 hours. A great excuse to come to The Netherlands, right?
Ticket prices start at €59 and from my experience: if you book 3 months in advance, the cheapest fairs will be available to you.
Eurostar from London to Amsterdam
What to do on a weekend in Amsterdam?
So, you have hopped on the Eurostar on Friday night and have arrived in Amsterdam. There is lots of fun stuff to do on a weekend in Amsterdam. If you'd like to visit grand museums like Rijksmuseum or Van Gogh Museum, I highly recommend booking your tickets online in advance as it can get quite busy on weekends. Also in the Museum Quarter is the Moco Museum, which is currently hosting an excellent exhibit on Banksy.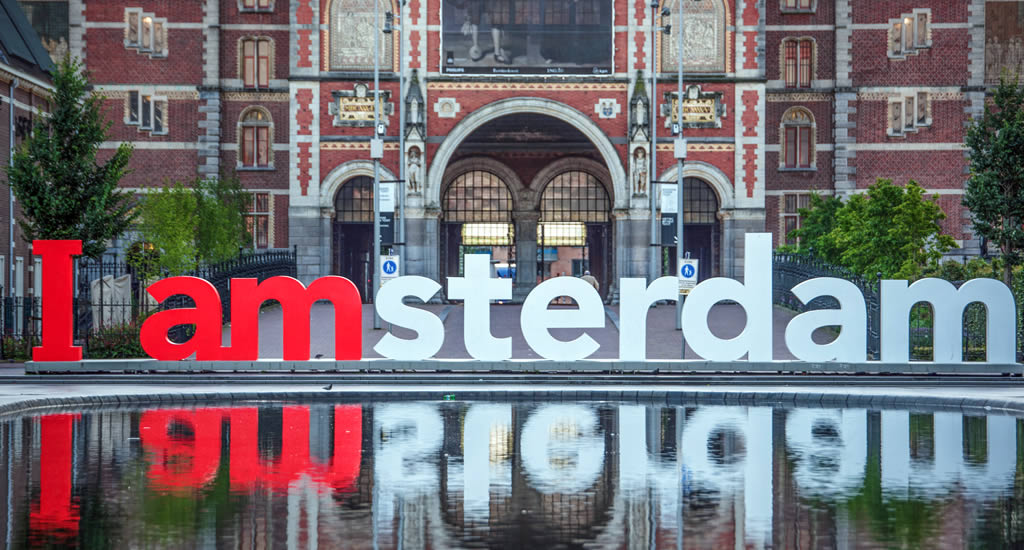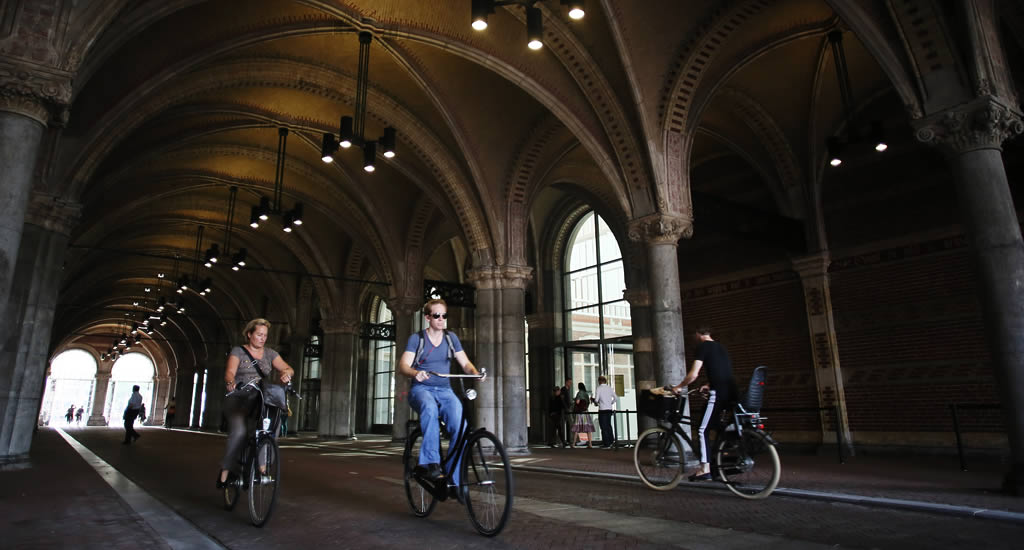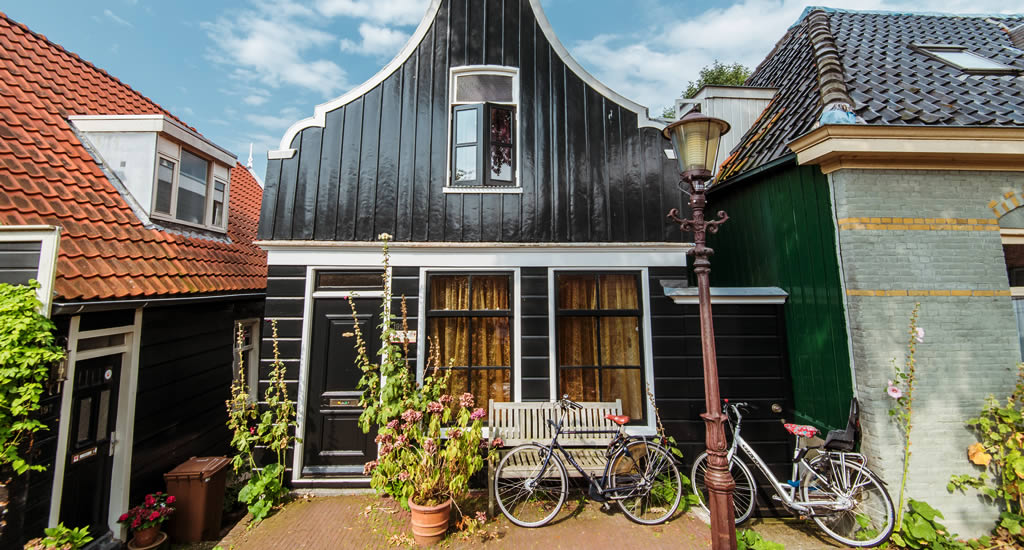 If you've never been to Amsterdam before, and you want to get a real feel for the city and get some excellent insider tips on where to go and eat, the Amsterdam Highlight Tour by bike is just for you. A fan of Dutch cheese? Go to one of the famous markets, like Albert Cuyp Markt, to taste the best The Netherlands have to offer. Or go on a proper Dutch cheese tasting tour!
On Sunday it's time to see a lesser known part of Amsterdam. On the back of Amsterdam Central station, take the ferry to Buikersloot to discover a hidden side of Amsterdam full of beautiful traditional houses along the water. In the afternoon, take a bus to Café de Ceuvel or take a ferry to NDSM wharf for street art spotting and excellent dining experience at Pllek. Read more in my article Off the beaten track: Amsterdam Noord.
To plan your trip and see all fthe amous and not-so-famous sights of Amsterdam, read my Alternative guide to Amsterdam. I have also listed some fun and affordable hotels in Amsterdam.
Eurostar from London to Rotterdam
What to do on a weekend in Rotterdam, The Netherlands?
Rotterdam is becoming a more popular European weekend-break destination every year. And I can't recommend Rotterdam enough for a weekend getaway. It's one of Holland's most exhilarating cities, with some amazing modern architecture, cutting-edge street art and excellent museums.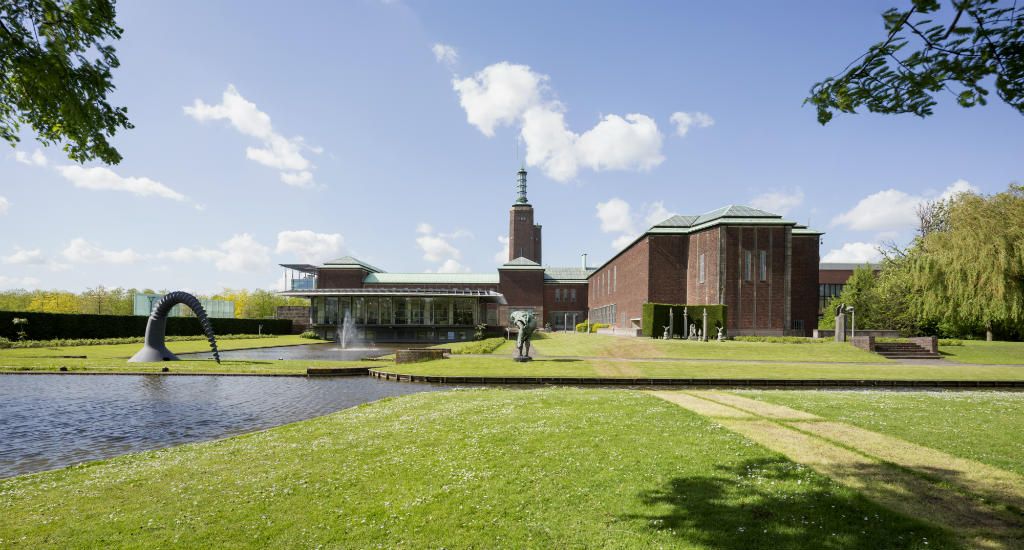 To start your weekend in Rotterdam, head to Rotterdam's Museum Park where you will have a choice of no less than 5 excellent museums. I think Museum Boijmans van Beuningen is a top-choice, as a visit to this museum is a like time-travel through Dutch art history. With works by Rembrandt to Mondriaan. But check out my article Rotterdam for art lovers to see which museum you'd like best. Nearby, Witte de With straat is the place to head for coffee, lunch, design and some street art. If you're into cocktails, Ballroom is where to drink the best G&T's.
Later in the afternoon, take a tram or the metro to Blaak to see the iconic cubic houses and go for dinner in our near the brand new beautiful market hall. The ceiling alone will leave you lost for words.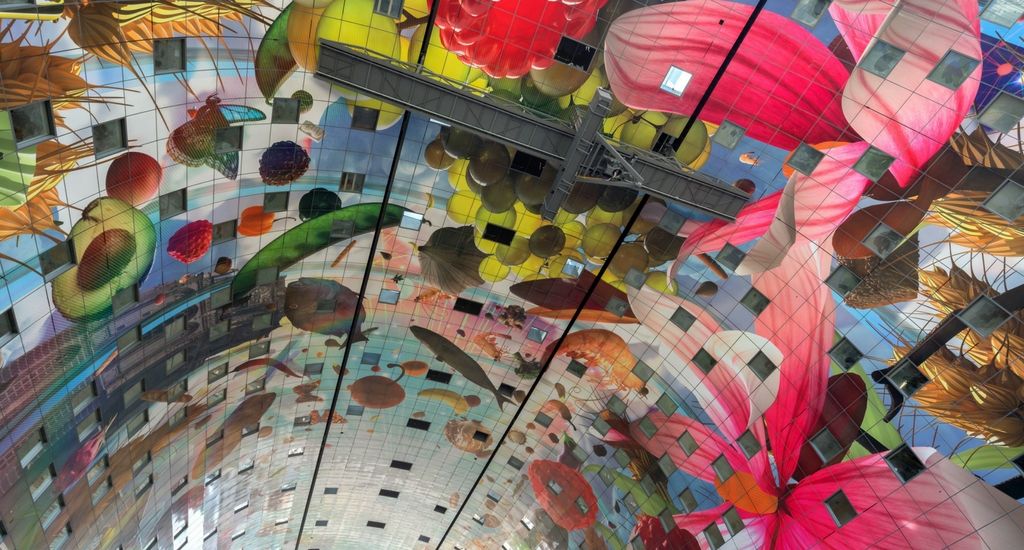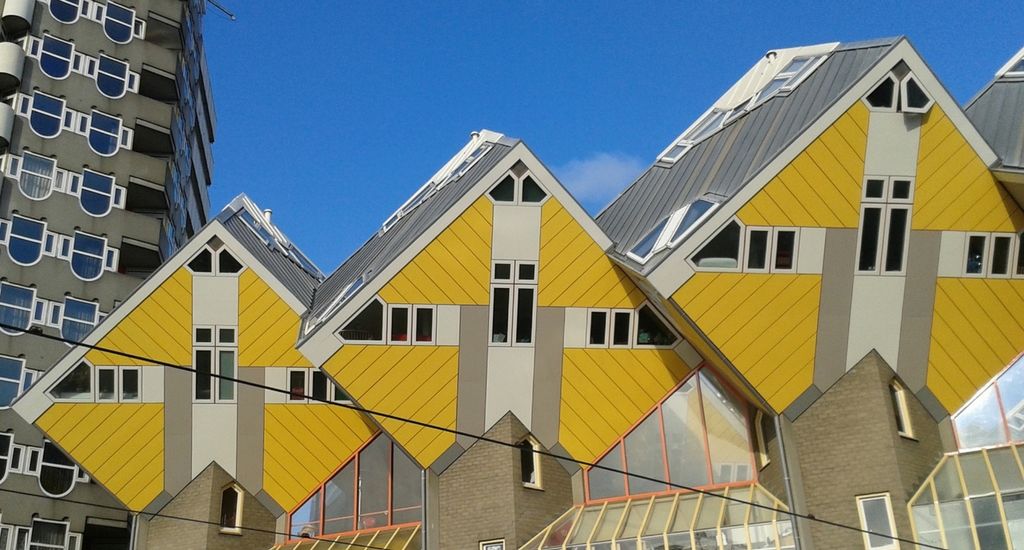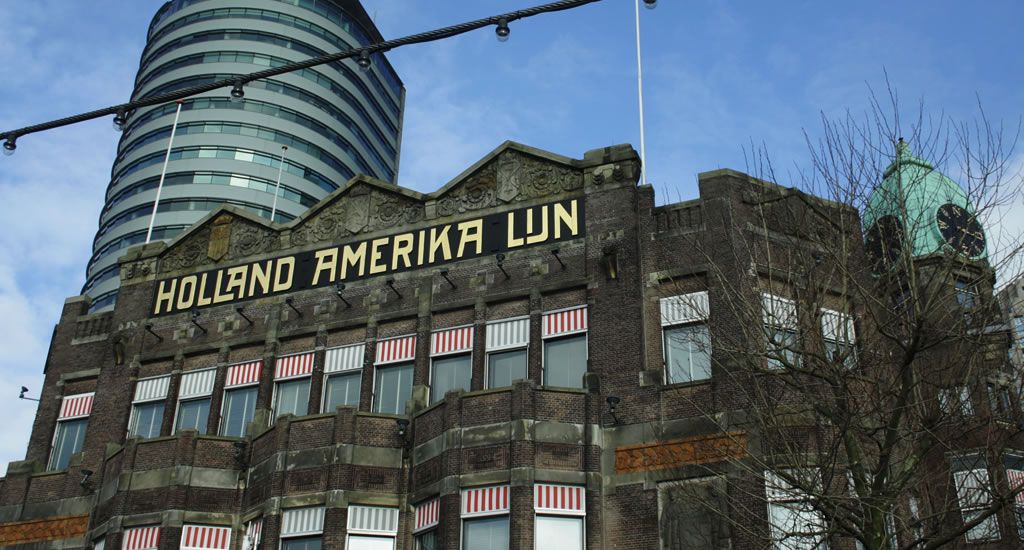 On Sunday it's a good idea to sleep in, before heading to Hotel New York by water taxi. Sit down for a wonderful brunch in this special historical setting. Just across the corner the famous Erasmus Bridge, nicknamed The Swan by locals, watches over the city and provides some excellent Rotterdam skyline views. In the afternoon, you don't need to go far. Head over to the industrial, though refurbished, Fenix Food Factory to sample some excellent Dutch cheeses or go beer tasting at Rotterdam's own craft brewery Kaapse Brouwers.
Looking for an excellent hotel in Rotterdam? I can highly recommend staying at CitizenM. Wonderful (Dutch) design at a location that can't be beaten. Check out my entire city guide Rotterdam to plan your visit.
Plan your weekend break to The Netherlands
If you'd like to travel on public transport in The Netherlands, it's best to get yourself an OV Chip Card. This card is valid for all types of public transport in the country and can be charged as you go.
Check out all my tips to plan your trip to The Netherlands.