Maastricht is probably one of the most interesting cities to visit in The Netherlands, as it's home to the most cutting edge and sophisticated shops, cafés, restaurants and (affordable) boutique hotels in The Netherlands. As well as the most beautiful book shop in the world. This is where you should shop, eat and sleep in Maastricht.
Tucked away in the most southern tip of The Netherlands, Maastricht (capital of the Limburg province) is a long drive from Amsterdam, but absolutely worth the trip. The city has been around for over 2000 years, being founded by the Romans 50 BC. And you still reach the centre of town using the oldest Roman bridge still remaining in The Netherlands. But the city truly bloomed after Louis XIV sieged it, declaring it the capital of one of his provinces. Until this day, all shops, cafés, hotels, and restaurants still have that significant French flair, being just that little bit more refines and sophisticated than their peers in other Dutch cities.
Shopping in Maastricht
Even as a Dutch person, visiting Maastricht feels like going abroad for a couple of days. Call it the French influence or the heavy Maastricht accent (that's impossible to understand if you're not local), but visiting the city is such a treat. Especially since there is such a large amount of small and cute boutiques to discover.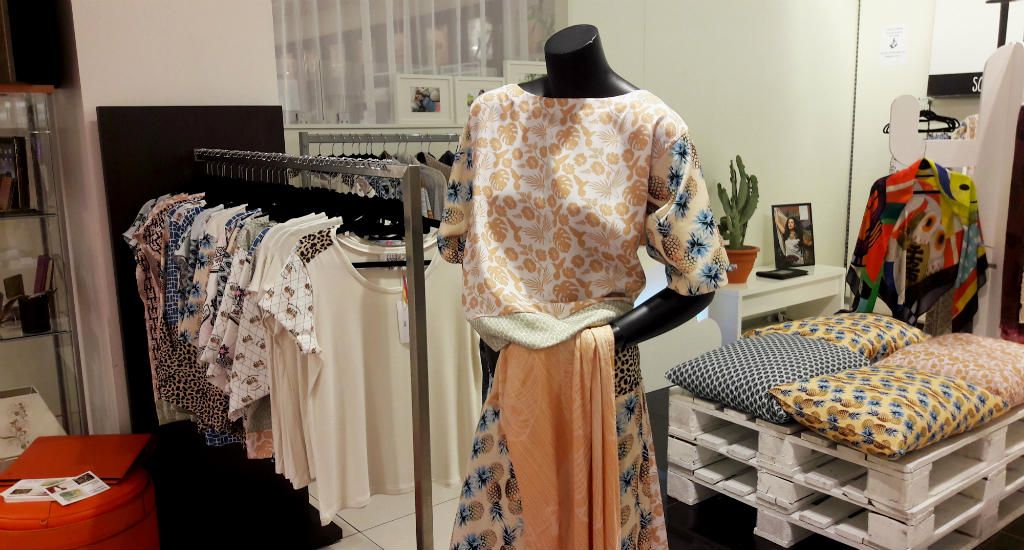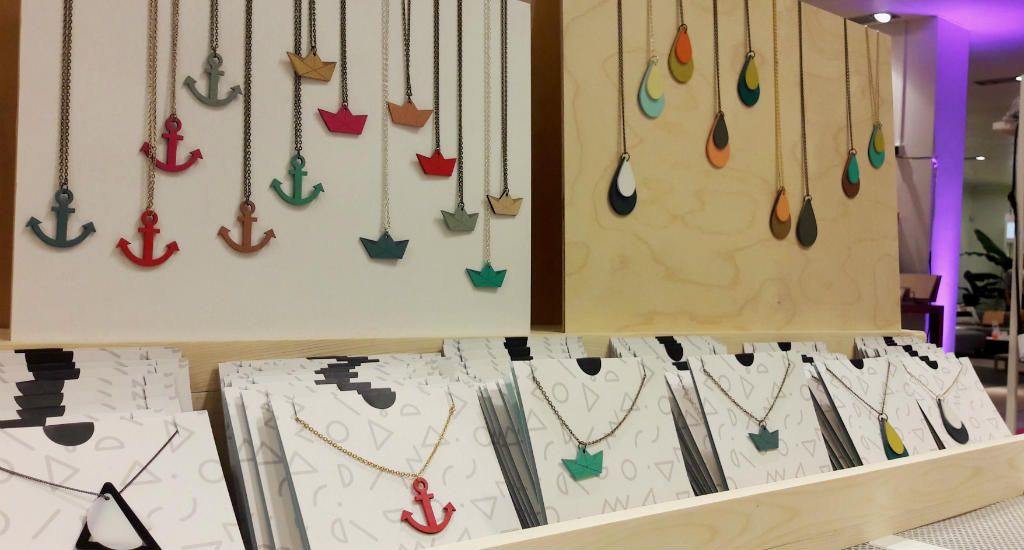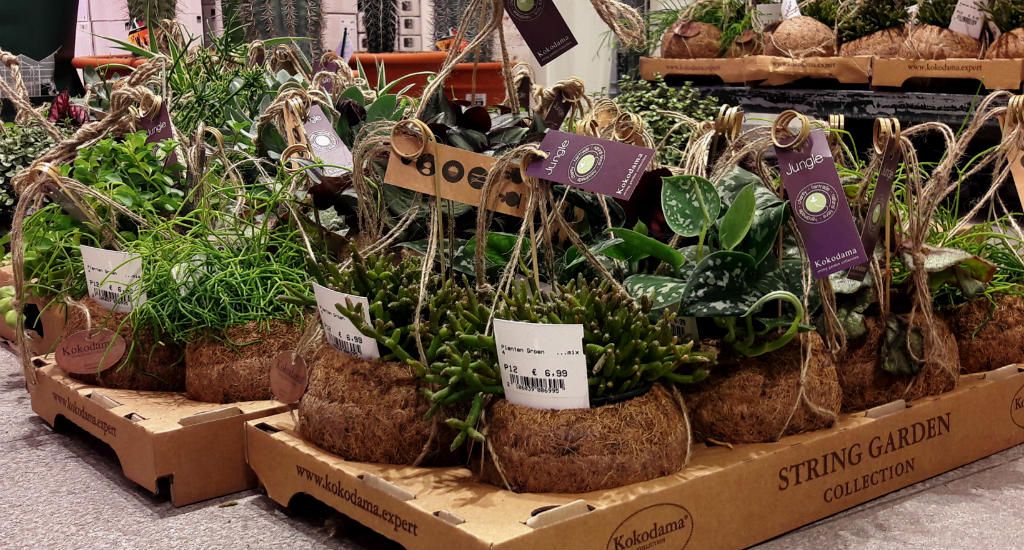 Temporama
Since department store V&D went bankrupt a couple of years ago, The Netherlands (except De Bijenkorf) is lacking in department stores. Temporama is Maastricht's answer to the gaping whole V&D left in the main shopping street. On the old V&D premises a brand new store has risen. Temporama is a 'store in store' concept, allowing young inspirational local designers to sell their products on the spacious shopping floors. Even the café on the ground floor is exploited by the best local bakers and coffee roasters.
Bookshop in Dominican church
This is the most beautiful book store in the world. It's not just me saying so, the book store in the 15th-century Dominican church was picked world's prettiest bookshop for many years. And yes, it's very special browsing books underneath gothic arches and century old frescoes. To take it all in, have a coffee in the café that's located in the choir.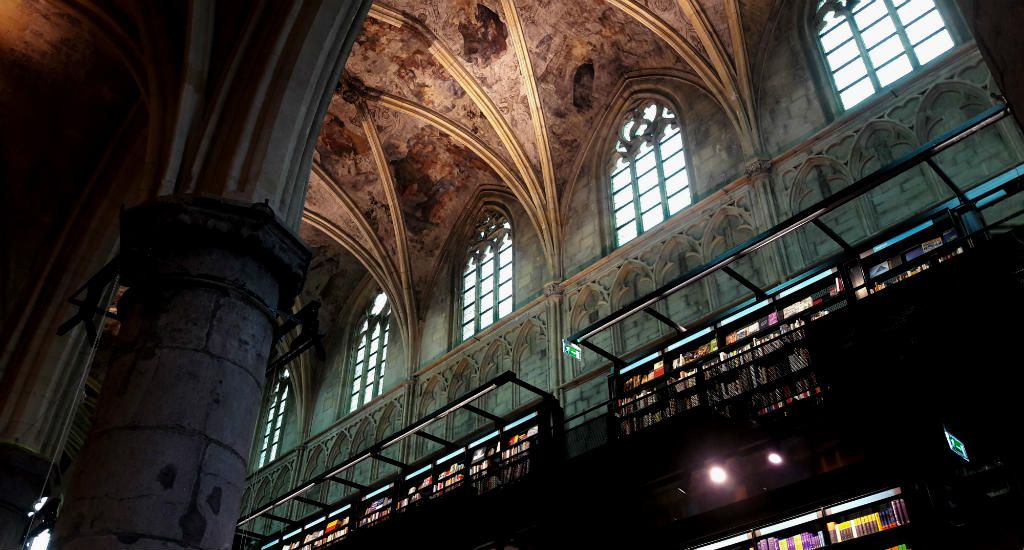 Retro & Chique
I love vintage shopping, but not all vintage shops are equal. Some are no more than over charging charity shops. But Retro & Chique brings vintage to a whole new level. The shop is set in a beautiful old building (gush over the original tiles covering the old fireplaces) and has an amazing selection of never worn vintage shoes, party frocks, jewellery, and accessories. The staff is extremely knowledgeable and helpful.
No lable
Design aficionados better have a look inside No lable, a fine and very large design shop in the old heart of Maastricht. You can buy fine furniture or accessories, and it's very nice to just stroll around or sit down with a drink before deciding what to buy.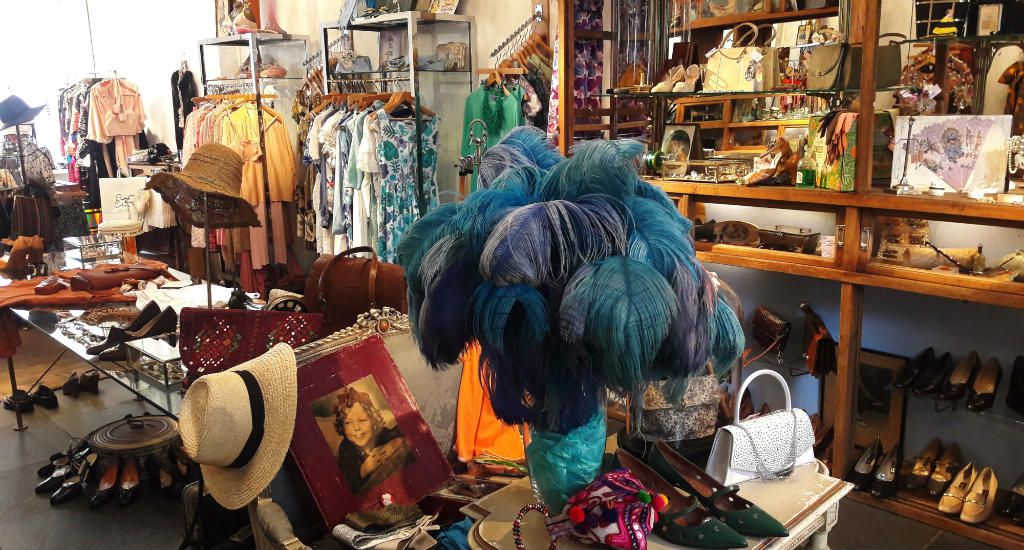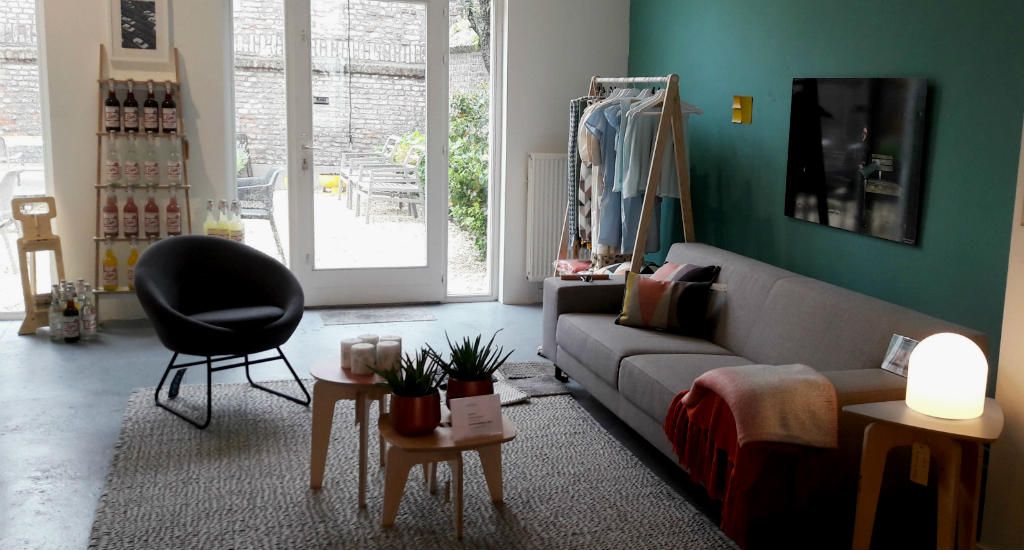 Noé shoes
This shop also has a branch in Antwerp, but when you walk by Noé in Maastricht you're simply lured in. This is the shoe shop of shoe shops, with a dozen models of women's shoes available in every colour of the rainbow.
Eating in Maastricht
Maastricht is known as the culinary capital of The Netherlands, and while you can have fantastic meals everywhere, I have to admit that restaurants and cafés in Maastricht serve relatively high-quality food, while being very laid back about it. These are my favourite restaurants and cafés.
Brasserie Tapijn
Rent a bike and venture outside the city centre to have drinks or dinner at Brasserie Tapijn. This restaurant was opened last year in the old city barracks, and it's a miracle that a place that once housed hundreds of soldiers is now such a cosy restaurants. Its green surroundings are nice and peaceful and even though it's nice to sit on the terrace or inside with a drink, it's even more fun to take your drink to the swings at the old filling station on the square in front of the restaurant.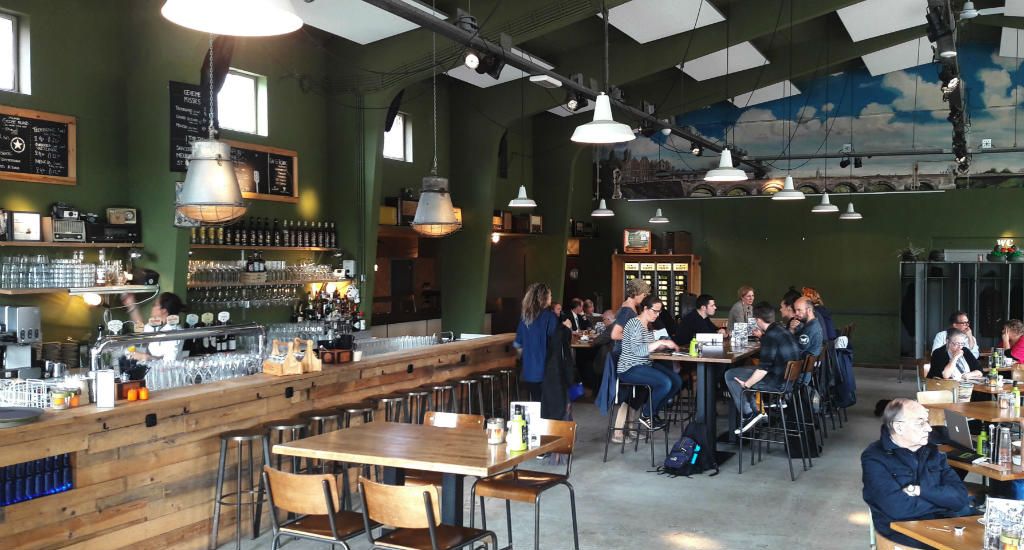 Brandweer Kazerne
Another great example of using another historic utility building is Brandweer kazerne, a restaurant, and café in the old fireplace canteen. The advantage of using these spaces for restaurants is that they're so incredibly spacious with high ceilings. But it's undeniably cosy in the old canteen with lots of vintage furniture and plants everywhere. In summer, grab a place on the large terrace outside.
't Wycker Cabinet
Wyck is the neighbourhood that you cross walking from the station to the old city, and it's probably my favourite area in Maastricht. There is still a lot of local activity, yet it seems to hold the hippest hotspots per square millimeter. Wyck has many (many!) fantastic cafés and restaurants, and most affordable boutique hotels are also to be found here. 't Wycker Cabinet is in the heart of the hood, and just the perfect place for lunch, dinner or drinks. You will always be surrounded by lots of locals.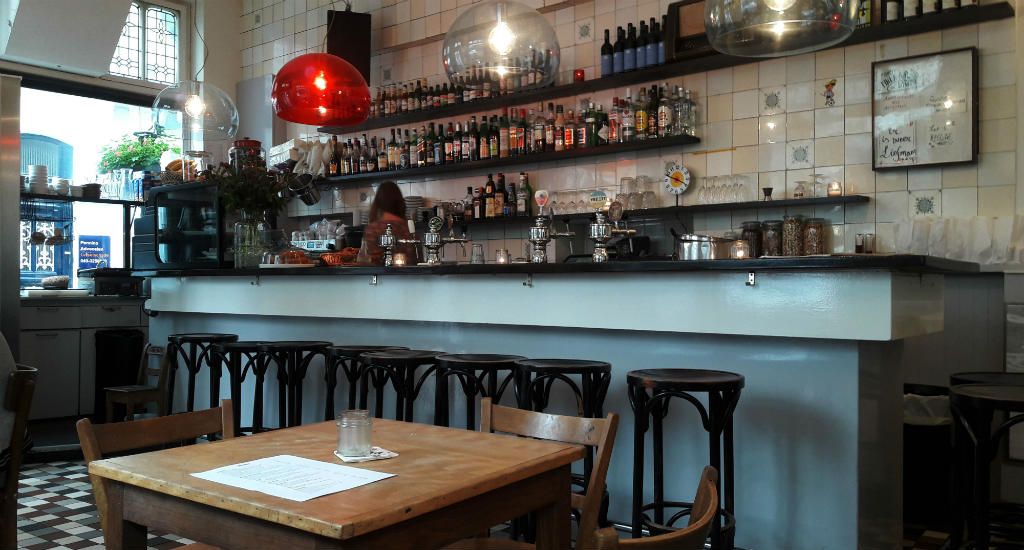 Café Zondag
Another incredibly cosy café in Wyck: Café Zondag. Furnished sparsely, but light and airy, and undeniably buzzing. It's just the best place for a weekend brunch, but I love to have an afternoon drink there and people watch for a bit.
Sleeping in Maastricht: Town house hotel
Staying at Town house hotel really doesn't feel like staying in a hotel. This quirky (and very affordable!) boutique hotel is within walking distance from Maastricht station and close to lots of fun and lively cafés and restaurants.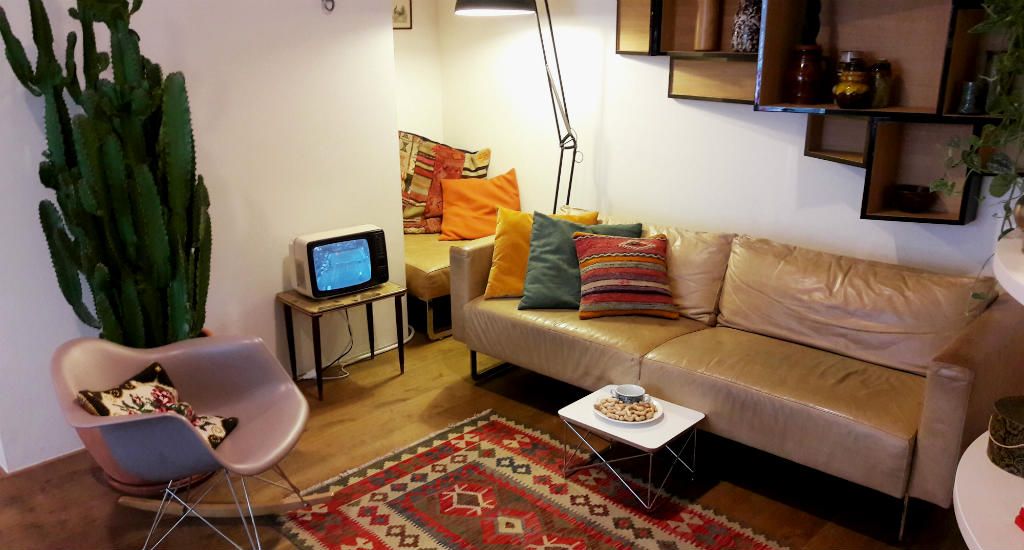 You will definitely remember staying at Town house. I mean: where else in the world would you get free soup, juice, and coffee or tea on arrival? The lobby has some cosy nooks and crannies, carefully furnished with vintage couches, carpets, and lamps. In the restaurant, you can simply help yourself to drinks and refreshments. The rooms are spacious and modern, but also have those fun and quirky vintage touches, like colourful old plates on the walls or thick carpets under the desk.
Planning a trip to Maastricht? Be sure to check out my complete guide to Maastricht, The Netherlands. or read One day in Maastricht.
Have you ever been to Maastricht?