And a Give Away!
Getting away from the crowds in Amsterdam was never as rewarding as it is now. Whenever I go to Amsterdam with friends visiting from abroad, I take them to Amsterdam Noord: the north of Amsterdam. This area of the city is not yet overrun by tourists and is authentic and edgy at the same time. Have lunch in a sea-container restaurant, sit on a swing set on top of a skyscraper whilst taking in the gorgeous view over Amsterdam or cycle along beautiful traditional houses.
Convinced? I bet you are, so please read on and find out how to go off the beaten track in Amsterdam.
Planning your trip to Amsterdam? Check out my complete Amsterdam guide!
Amsterdam Noord (or Amsterdam North, if you like) was once quite separated from the rest of the city, by the IJ river. The Buiksloot neighbourhood was considered a village instead of part of Amsterdam and the rest of north was used for heavy industry and not really interesting for visitors. But that's really no longer the case.
Ever since the free (!) ferries over the IJ river were introduced, connecting Noord to the rest of the city, the area rapidly became more popular with locals choosing the area to live over the more expensive centre and the south of town. When industry pulled out of the city and old industrial areas were redeveloped, Noord quickly became a real hotspot.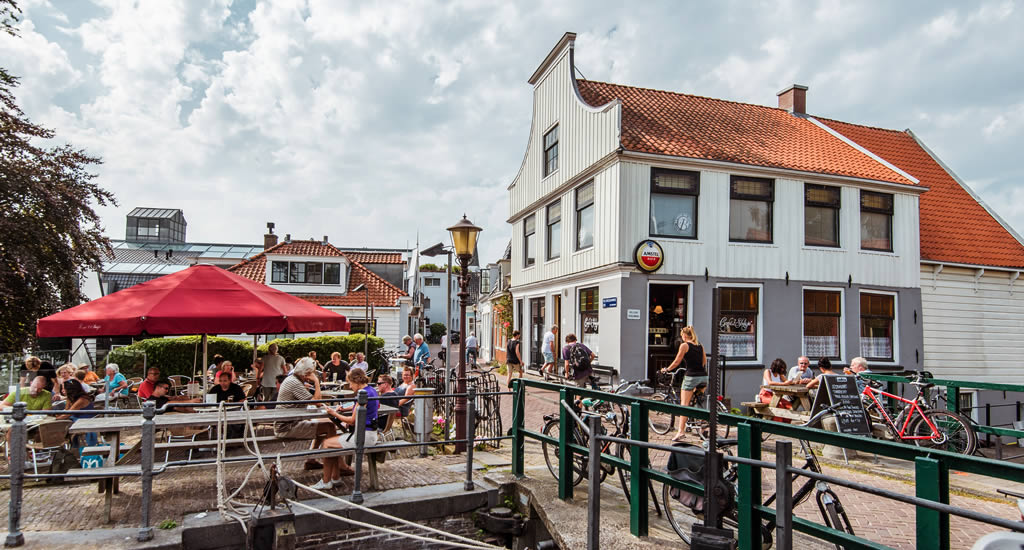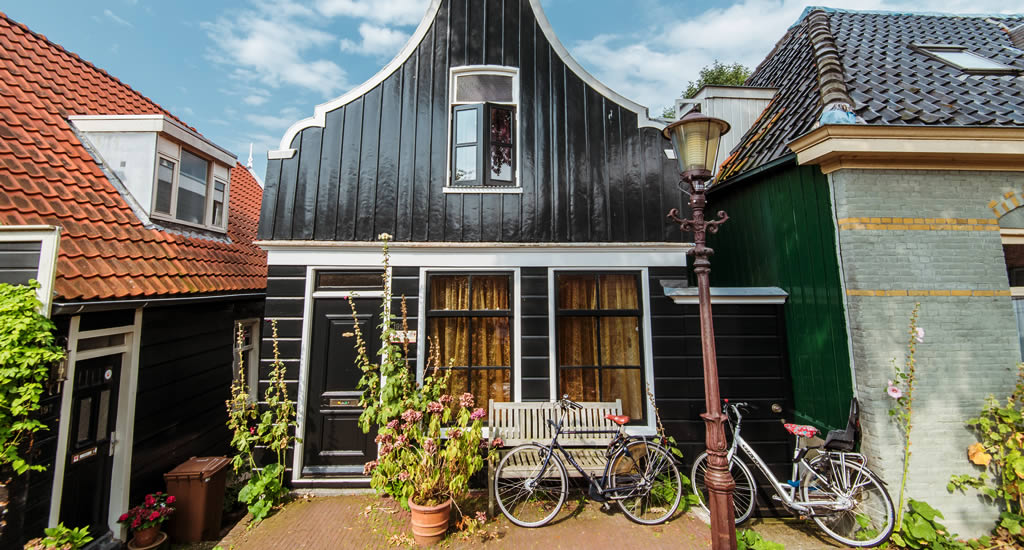 Buiksloterdijk
At the back of Amsterdam central station, hop on the free ferry to Buiksloterdijk. Take your rental bike along, as you definitely want to visit the old Buikersloot neighbourhood, one of the most authentic and undiscovered sides of Amsterdam.
Once upon a time (seriously, back in the 1300'sor something) farmers would roam these shallow lands until the land was completely reclaimed and became part of Amsterdam. Since it was always a little separated from the city, by the river, it always kept a bit of a village feel and this is still very noticeable along the Buiksloterdijk. The cute half-timbered houses with Dutch gables are simply adorable.
Swinging on a high
No no no, I am (absolutely!) not talking about getting high. I am talking about taking the ferry to Buiksloterweg and visiting the observation platform on top of the A'DAM building, Amsterdam Lookout is the new place to visit in Amsterdam. Take the lift to the top floor and sit on the swingset and enjoy the absolutely excellent view over Amsterdam. If you're less of a daredevil (and I wouldn't blame you… eek!), just order a cocktail or two at the bar.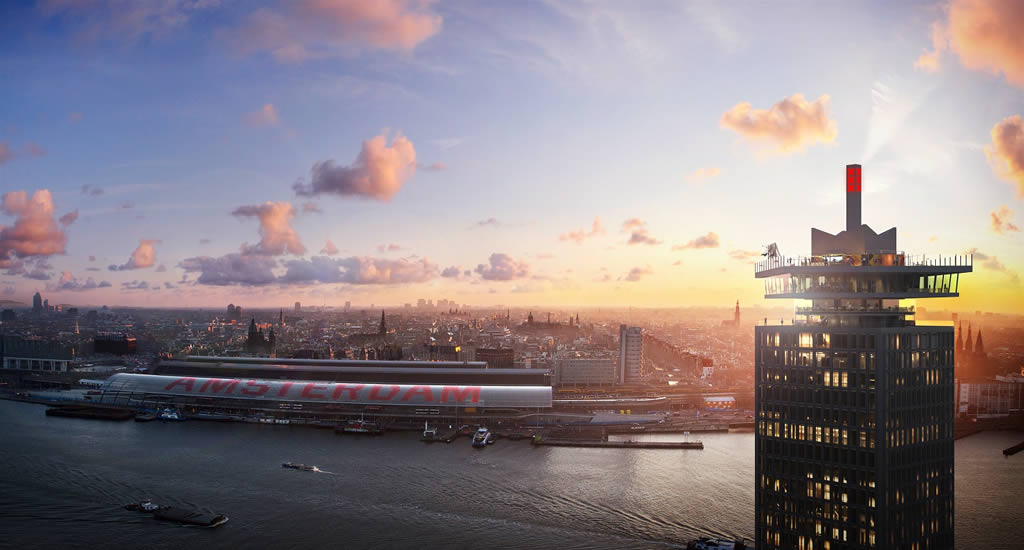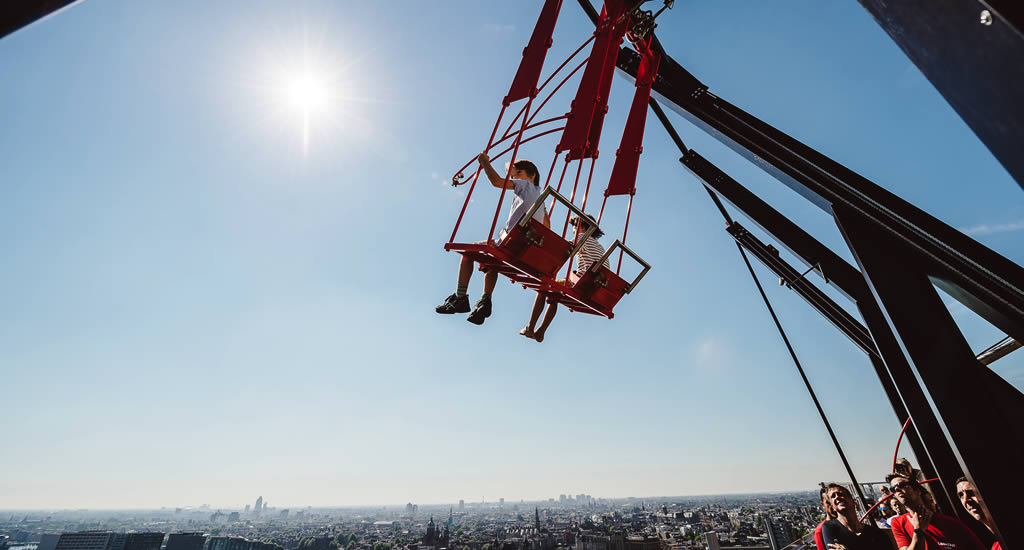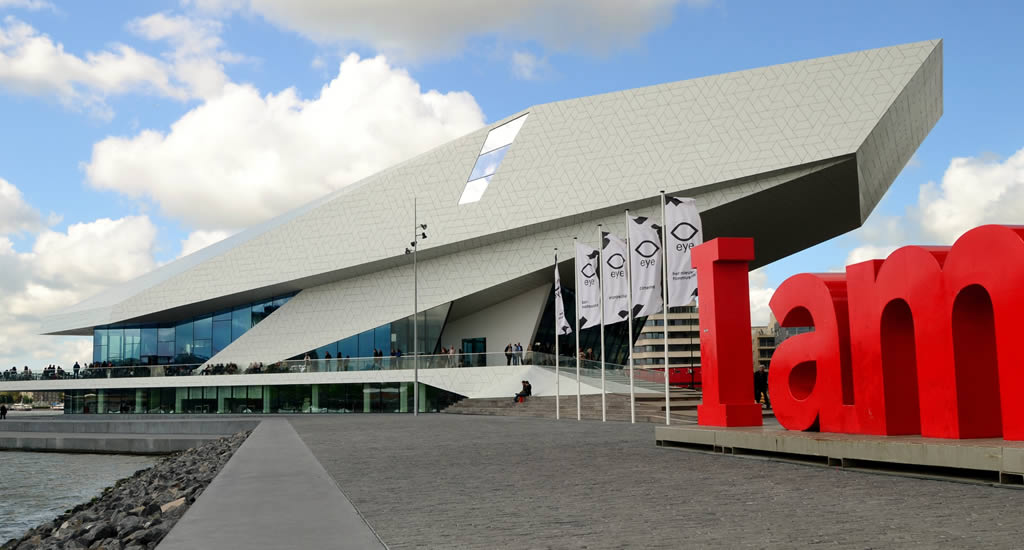 Some culture at EYE or Tolhuistuin
If you rather stay at sea level, next to the A'DAM Building is EYE, one of my favourite lunch and drinks spots in Amsterdam. You'll immediately see the cutting edge, white and glistening building when you're on the ferry. Set on the banks of the IJ river EYE is actually a large cinema, showing mostly arthouse movies and often hosts interesting exhibitions. But I think the nicely designed restaurant and outdoor seating with Amsterdam views are the biggest plus of this place.
Just after disembarking the ferry, you'll stumble onto Tolhuistuin, the former canteen of Shell is now a fantastic cultural centre, often hosting great gigs and the restaurant and outdoor seating are excellent.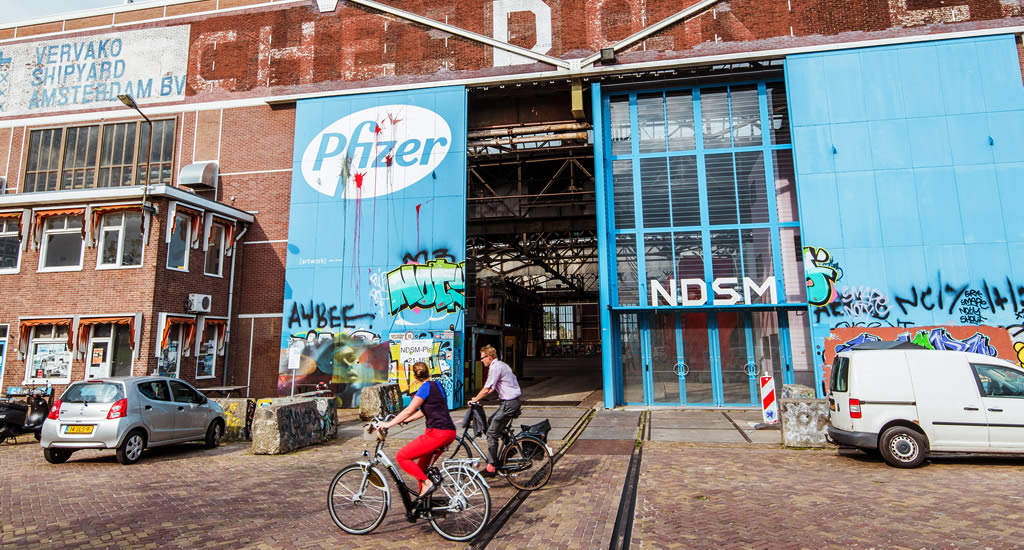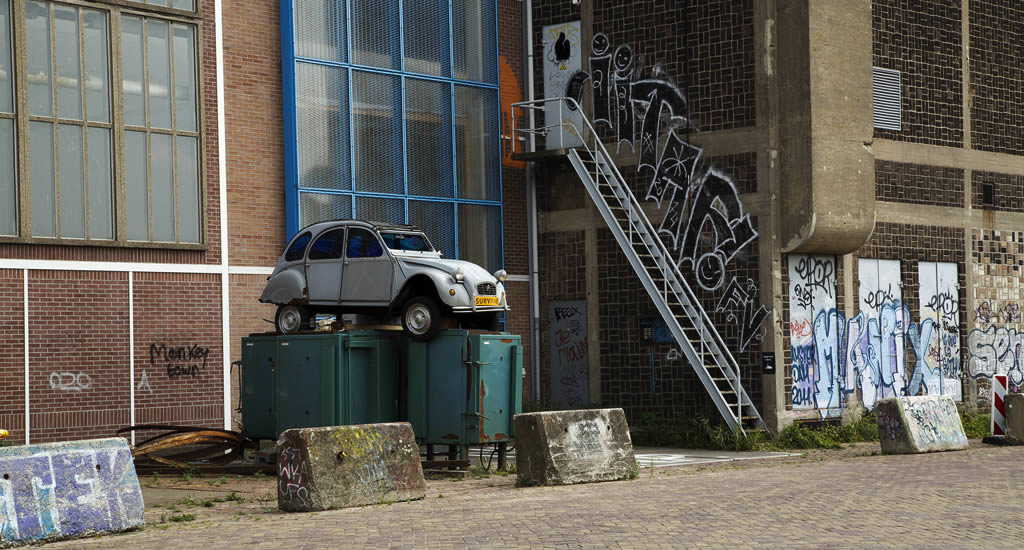 Visit alternative NDSM island
Once you get off the ferry to NDSM wharf the rusty sheds and unruly landscape of warehouses don't exactly scream: visit me. However, it's this raw and creative beauty that makes you think you're in Berlin or Brooklyn, and not in the cosy Dutch capital. Between 1894 and 1979 the island was used by the 'Nederlandse Dok en Scheepsbouw Maatschappij' (hence NDSM) using it purely for industrial purposes. But now, no more.
The island is the place to see cutting-edge street art, visit creative shops and go to funky festivals. Have lunch or dinner at least once at Pllek, my favourite restaurant in Amsterdam, set in old sea containers, serving amazing food, made with seasonal and local ingredients only. Oh, and the cocktails and list of local beers aren't bad either.
Chill out at café De Ceuvel
I love where my work leads me sometimes! I ended up at café De Ceuvel for a book launch, on a beautiful summer day. When I got off the bus, I found myself surrounded by garages and shack which made me think: am I in the right place, at all? But once I arrived at De Ceuvel at the edge of what seemed to be a small lake I was hooked right away. De Ceuvel is the centre of a small alternative community that addresses pollution in Amsterdam and likes to live clean and green. Well, that's fine with me. The café, at the water's edge, is colourful and romantic (just as most of it's daily visitors) and the view over the water is very (very!) relaxing.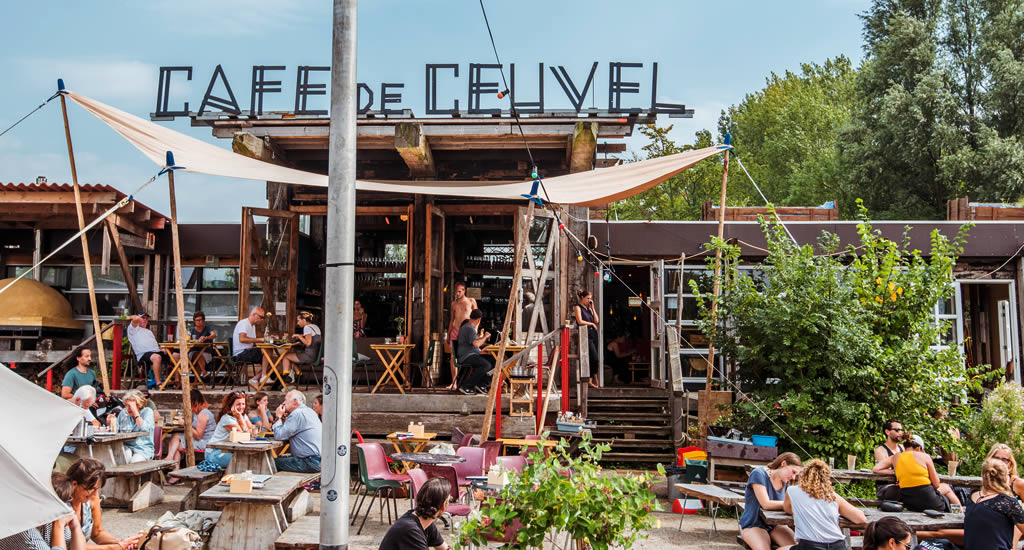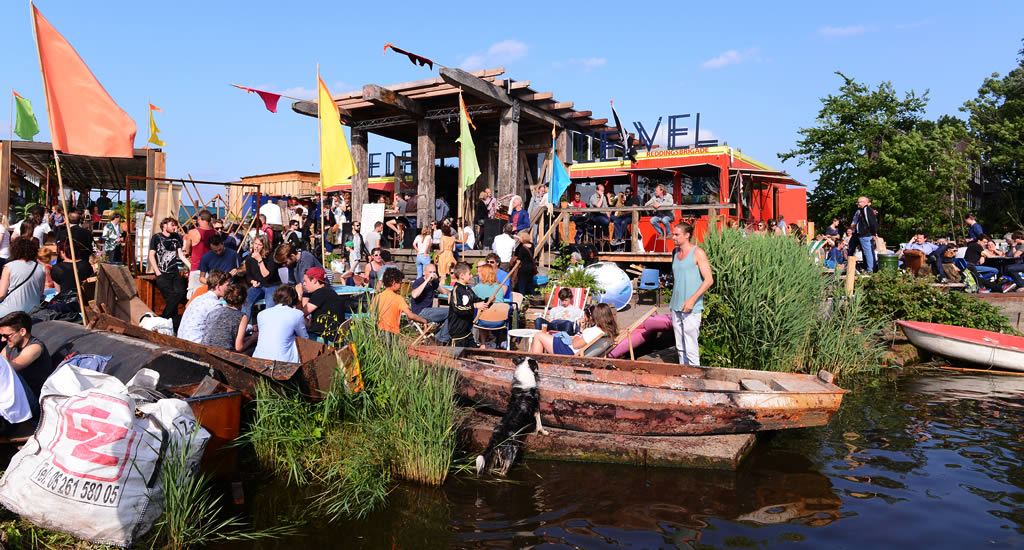 Go to the beach!
Going to the beach, in Amsterdam? Oh sure! When you venture outside the city centre to Amsterdam Noord, you can absolutely find some places to dig your feet into the sand. First of all, there's the beach garden of Pllek, my favourite restaurant in Amsterdam. The atmosphere is really relaxed and you're treated to some great views of the city. Blijburg is another excellent city beach, where some great summer parties are hosted in summer.
Lovely hotels in Amsterdam Noord
Staying in a great hotel in this lovely area of Amsterdam is definitely not a bad thing. You'll be away from the big crowds, but as you have read in this article, you are still surrounded by some great bars, restaurants and nightlife. Plus, once you're on the ferry, the centre of Amsterdam is only 15 minutes away.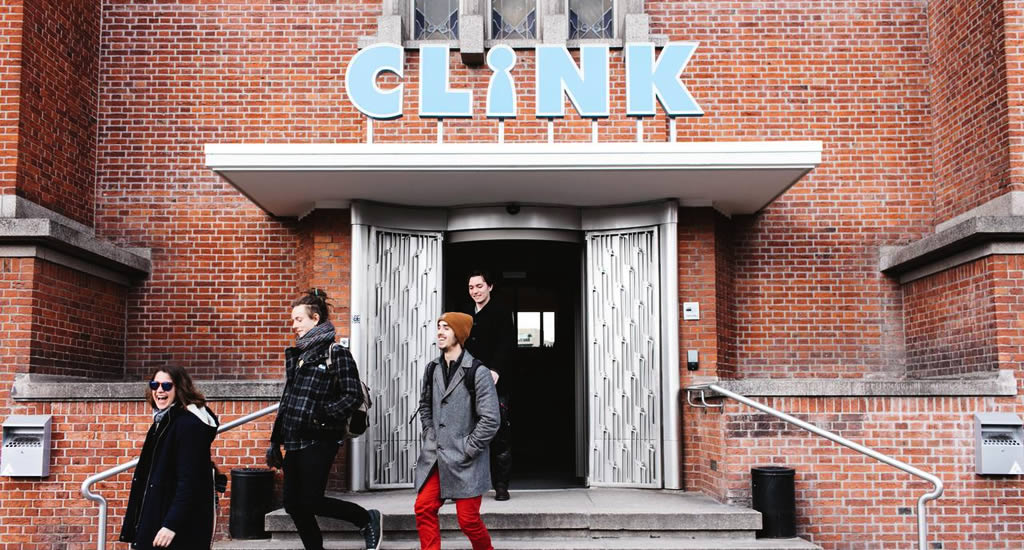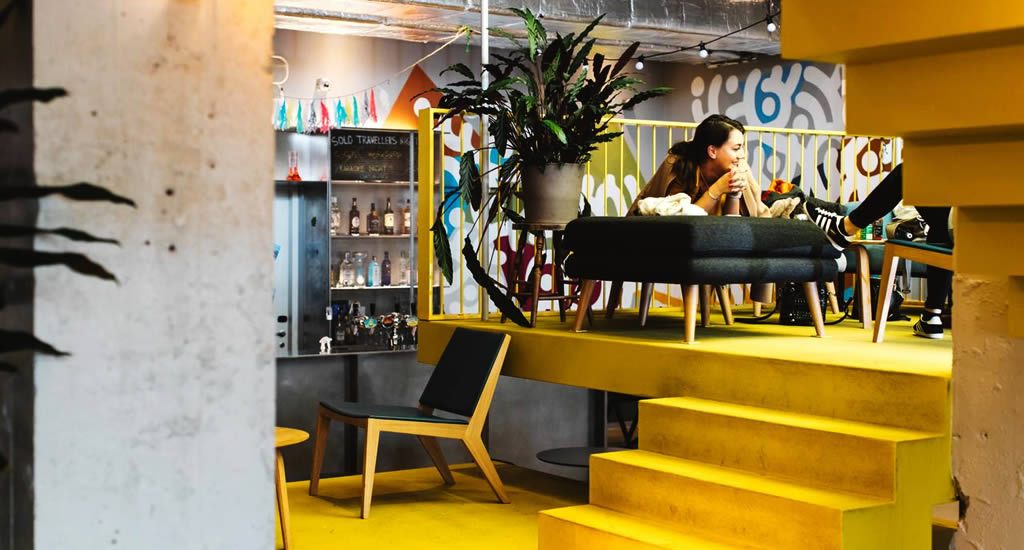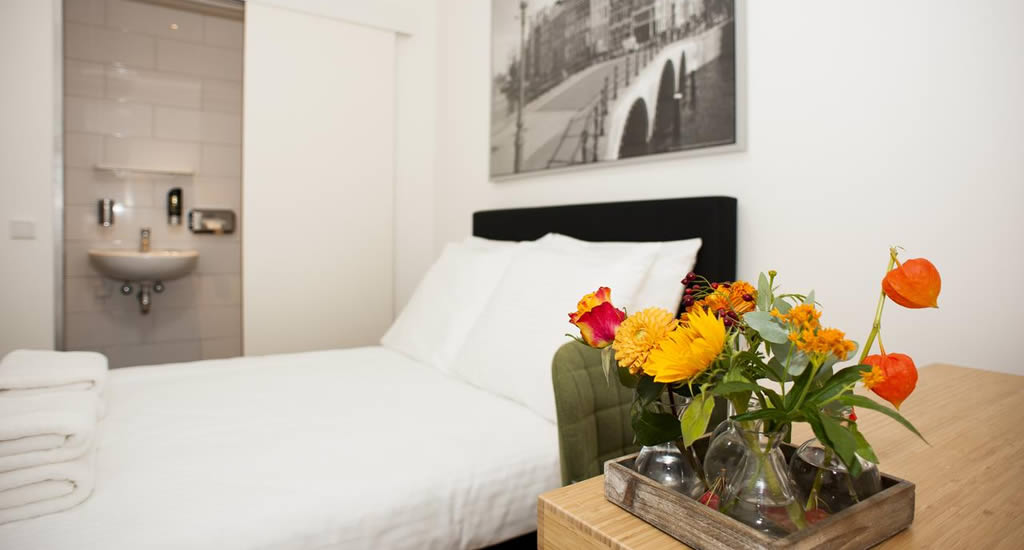 ClinkNOORD
Only 15 minutes from the centre of the city and still such a lovely, buzzing, creative place. ClinkNOORD is officially a hostel but has basic and nice double rooms available too. The café and lounge are relaxed and perfect if you'd like an evening in.
i Hotel
i Hotel is near the free ferry to central Amsterdam and a real gem. With nice, light rooms and a cosy café for breakfast and a good cup of coffee.
Sweet Dreamz
Talk about a great location: next to next hotspot on the block Amsterdam Lookout. The large rooms are a quirky mix of Persian rugs, vintage furniture and bright bedding.
Win a Marco Polo Amsterdam goodie bag!
Hurray! I am hosting my very first Give Away, I am so excited and I hope you are too. Massive thanks to the lovely peeps over at Marco Polo who are allowing me to give away some excellent goodies! Since most of you visiting The Netherlands will start in Amsterdam (before hopefully seeing some more of the country), you can win….
The new Amsterdam Guide and a travel journal. I really like the Amsterdam guide, as it not only features the highlights of Amsterdam, but also some nice insider hotspots. I especially like the 4 Discover Tours which allow you to explore Amsterdam off the beaten track.
Consolation prize: a Marco Polo travel journal (incl. stickers and nifty planners).
How can you win? Easy!
Leave a comment telling me which off the beaten track Amsterdam hotspots you'd like to visit. You can choose one from this article of course, or use my Alternative guide Amsterdam as your inspiration.
This Give Away is open to participants worldwide! I will e-mail the winners on February 24th. Good luck!
PIN FOR LATER!