If you're looking for a fun and off the beaten track day trip from Amsterdam during your visit to The Netherlands, why not visit Zwolle? It's only an hour from Amsterdam and Zwolle is simply beautiful. The medieval city is easily discovered by foot and has countless beautiful squares, quaint streets, fun shopping opportunities. Bonus: Zwolle is home the most excellent restaurant in The Netherlands: Librije. And this high standard rubs off on other eateries in town. Zwolle is a great place for foodies. Here's how you spend a perfect day in Zwolle.
In the Middle Ages Zwolle, in the east of The Netherlands, was a city of great importance. Its affiliation with the Hanseatic League meant the city was an important trading port along the IJssel river from the 11th to the 15th century. You can tell Zwolle was part of the Hanseatic League since the city is walled with a historical star-shaped fortification, which is iconic for Hansa Towns, with a wide moat surrounding it. Inside is a cosy and sprawling city centre.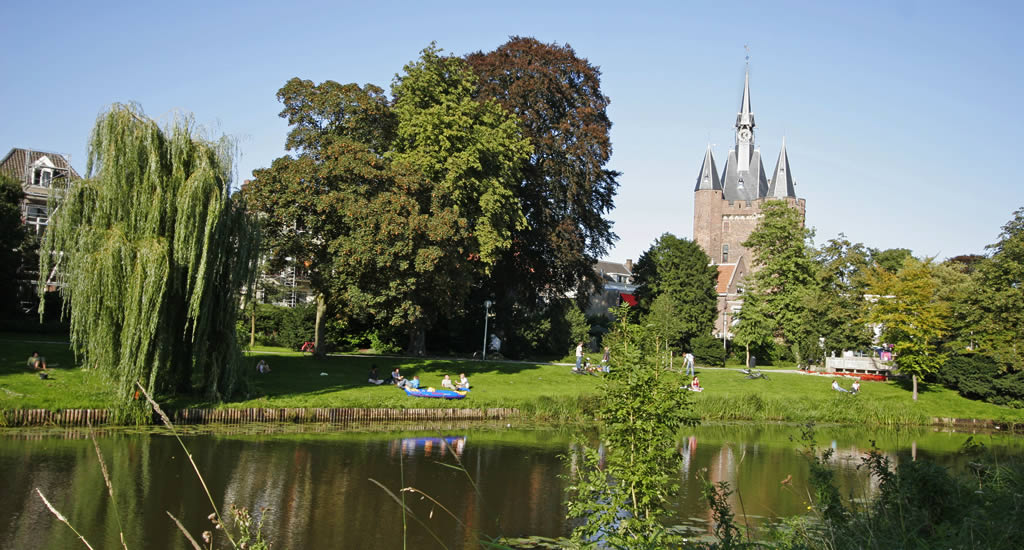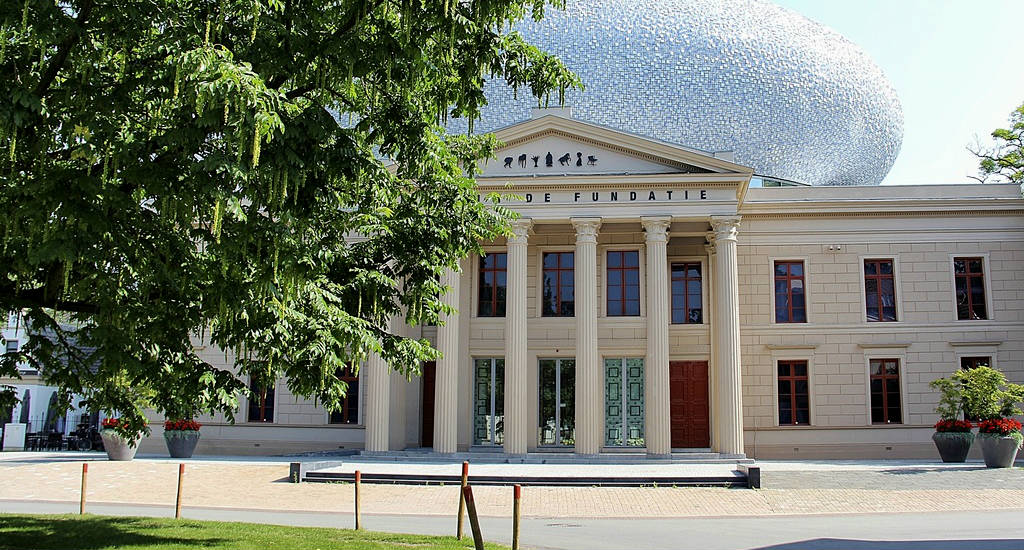 Zwolle: culture in the morning
Even though Zwolle is not very large and easily explored in a day (or two), it's sure isn't short of beautiful historical monuments, churches and colourful streets and squares. Zwolle has two iconic landmarks. One being the 75-meter high tower of the Basilica of our Lady, nicknamed Peperbus (Pepper Mill Tower) and standing proud since the 14th century. You can climb the tower for a nice view over the city and to see the star-shaped fortification around the city centre. The other is the 600-year old Sassenpoort, the last remaining Medival city gate. It stands guard on the corner of Sassenstraat and Wilhelminasingel.
Before going for lunch, hop into Museum de Fundatie, one of The Netherlands' most cutting-edge museums, housed in an old courthouse with a surreal addition connected to the rooftop, which looks a little like a glistening cloud. The museum hosts contemporary exhibitions year-round.
Zwolle: lunch and shopping in the afternoon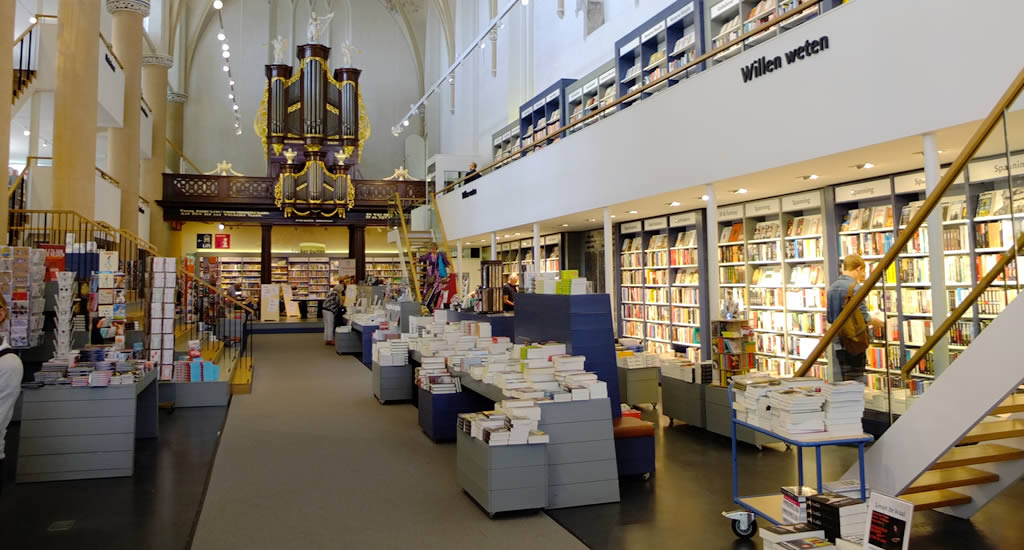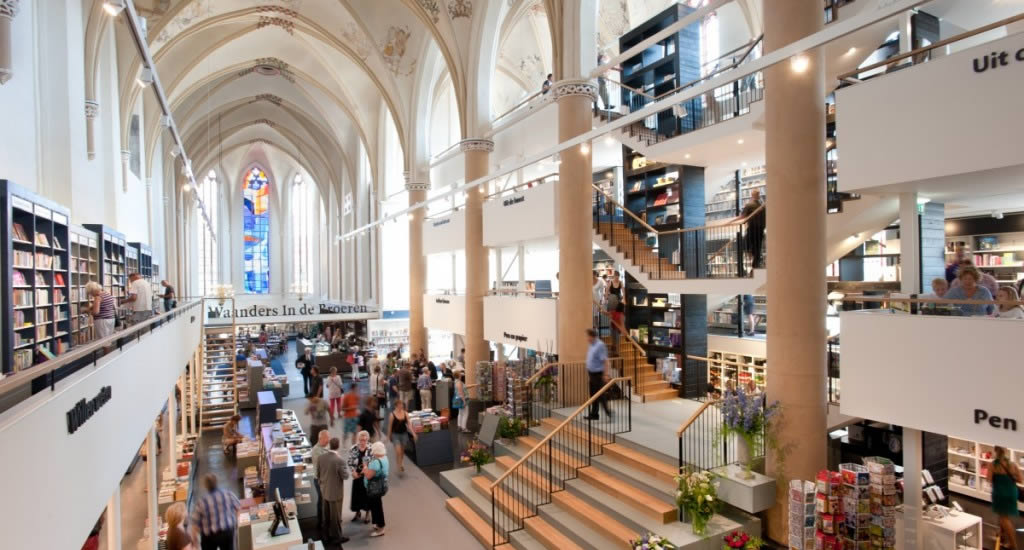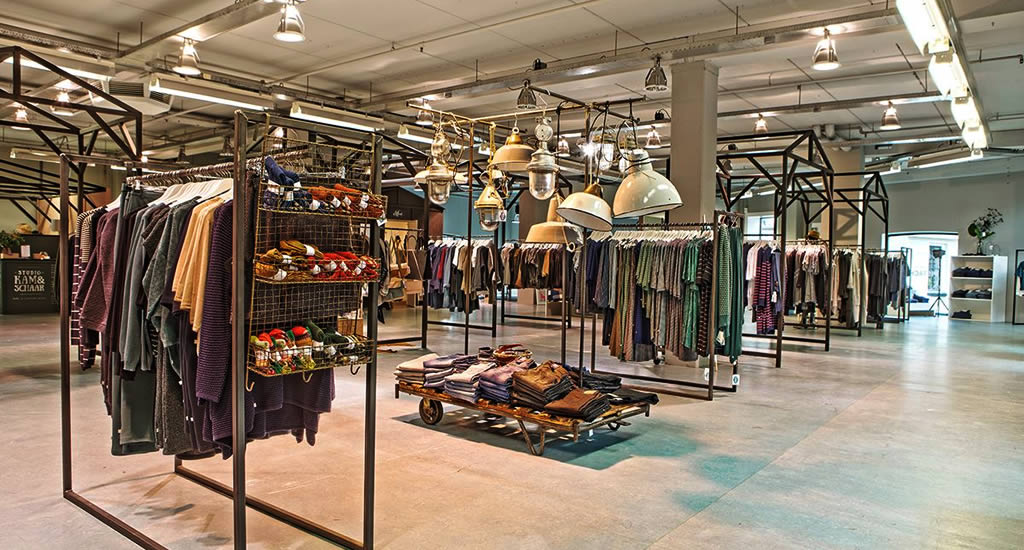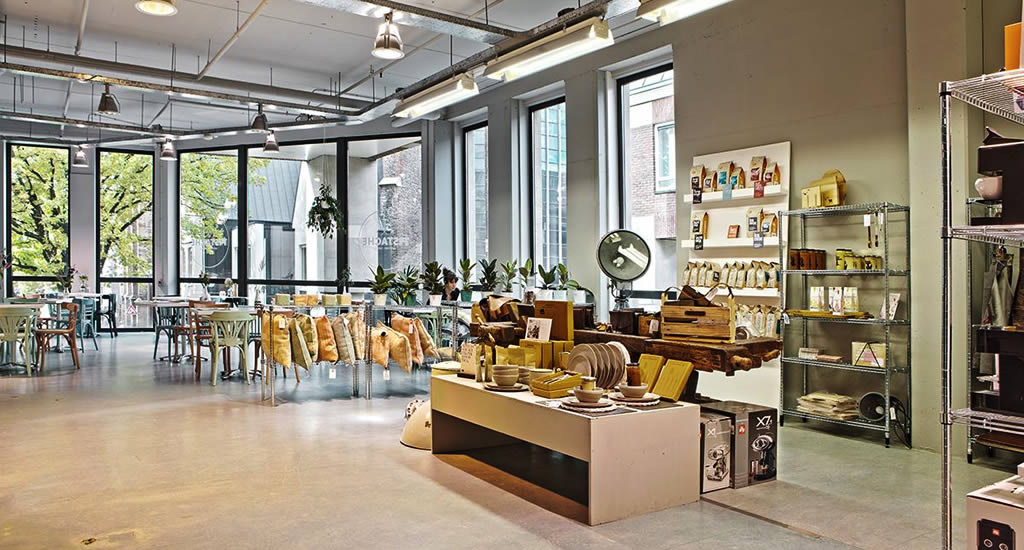 All that art walking and art watching has probably left you hungry and from Museum de Fundatie it's only a short stroll to Villa Suikerberg for a nice lunch. I especially recommend this place when the weather is nice, as the outdoor seating, with views over the city moat, is delightful. A very lovely option in the heart of town is In Den Hoofdwacht, set in a historical police station dating back to 1614.
After lunch, the city centre of Zwolle offers enough opportunities to do some excellent shopping. First, set foot to one of the most beautiful bookstores in The Netherlands: Waanders, which is located in the old Broeren Church. But trust me, it isn't stuffy or dar inside. The old church is remarkably bright and light, with the immense organ in the back still watching over you. The bookstore is set up on 4 floors and the café is pretty good for a cup of coffee.
The fun thing about Zwolle is, that there are still a lot of independent shops around. Sassenstraat is full of small, colourful boutiques. I can literally spend hours going from shop to shop on this street. But I can also highly recommend independent department store Pistache, which is actually a shop-in-shop concept, with many departments where young and upcoming designers sell clothing, interior design, toys and even bikes. The café is also quite cosy. Another wonderful concept is Soort van Winkel, which means 'Sort of shop' in Dutch selling beautiful jewellery and graphic design. And when you're feet are getting a little tired, just have a seat at Engel where you can both order a coffee and do a little shopping for nice linen and ceramics,
Zwolle: culinary treats at night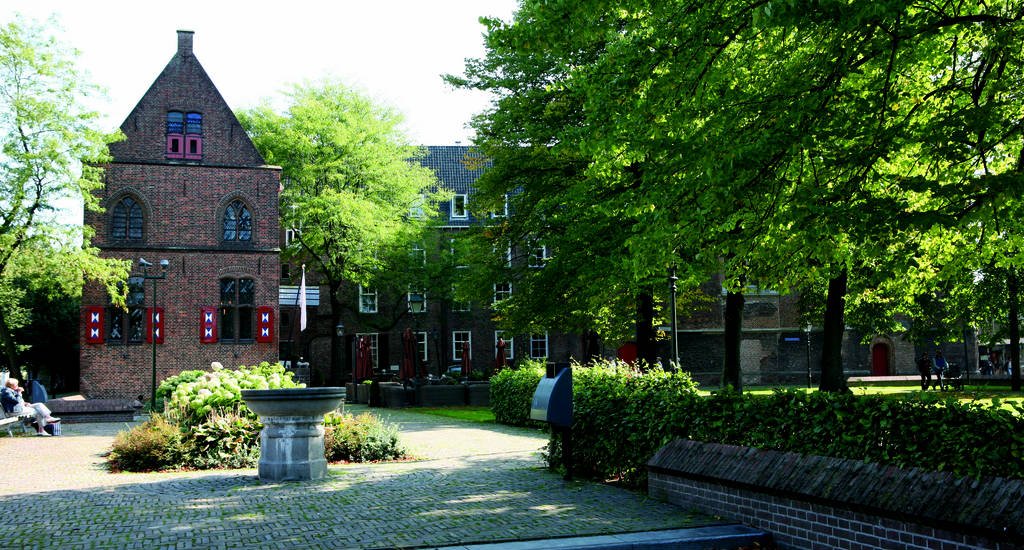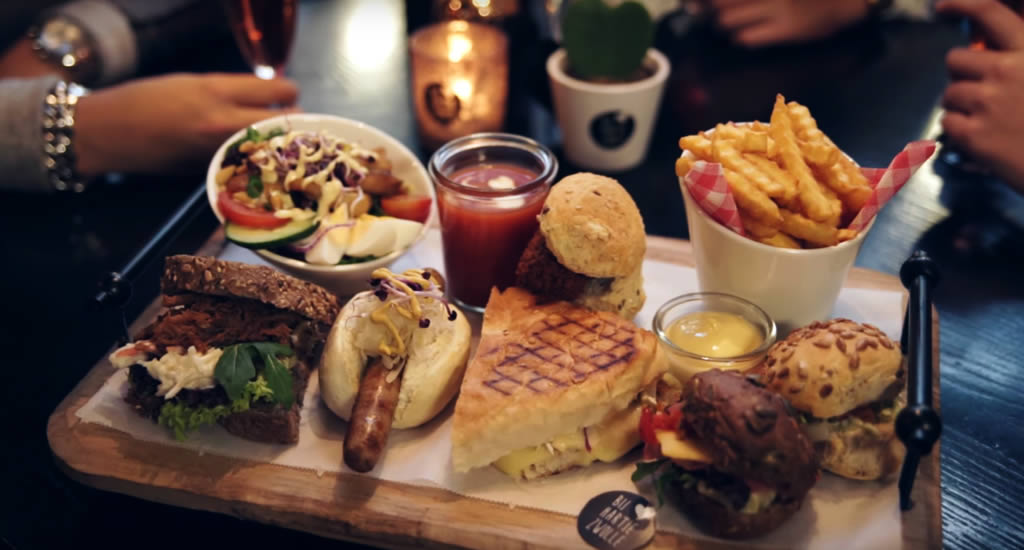 The Netherlands don't have that many 3-star Michel restaurants, but Zwolle has one: Librije. The restaurant is absolutely magnificent and set in a gorgeous historical building. You will have to make a reservation well ahead if you'd like to book a table. But if you can't get in, don't worry. A stone's throw away is Librije's food store for some serious gourmet food shopping.
But, there are so many other great restaurants in Zwolle. You will be spoilt for choice. De Buik van Parijs is like walking into a French bistro, with an equally great French-inspired menu. Bij Hartje Zwolle you can order some amazing finger food, like small hamburgers, hotdogs and salads.
How to get to Zwolle?
By train, it's only an hour to get from Amsterdam to Zwolle. You will need an OV Chip Card, which you can charge as you go, to travel on all public transport in The Netherlands. Check out the online timetable to plan your trip. If you'd like to spend a day in Zwolle, or maybe even spend the night and visit the beautiful 'Venice of Holland' Giethoorn, check out my complete city guide Zwolle to plan your trip. If you'd like to see more in the east of The Netherlands, also visit Deventer which is only 20 minutes by train from Zwolle.
Pin for later