So, New York has a Museum Mile, Berlin a Museumsinsel, Vienna a Museum Quarter and Rotterdam? Rotterdam has Museum Park. The city is home to some of the best museums in The Netherlands and it's so easy to explore them. Simply hop on the metro to Eendrachtsplein and both the museums and some fine sculptures and street art are right at hand.
Now, The Netherlands can't complain when it comes to art. The grandest masters ever were born in this little country, and I guess The Netherlands have the most outstanding museums per square kilometre. And 6 of them can be found in Museum Park in Rotterdam. When museum Kunsthal was renovated a couple of years ago, the city took action and asked world famous architects Rem Koolhaas and Yves Brunier work their magic on the park connecting the 6 museums. Now, between museum visits, you can simply relax amidst small ponds, bridges, shrubs, flowers, and trees and let all the impressions just sink in.
A day of art in Rotterdam
I got a little over-excited a couple of weeks ago and decided to have 'an art day' in Rotterdam: I visited three museums in one go, bumped against some amazing sculptures and took in some street art all at once. And all in a very relaxed pace. This is how you do it.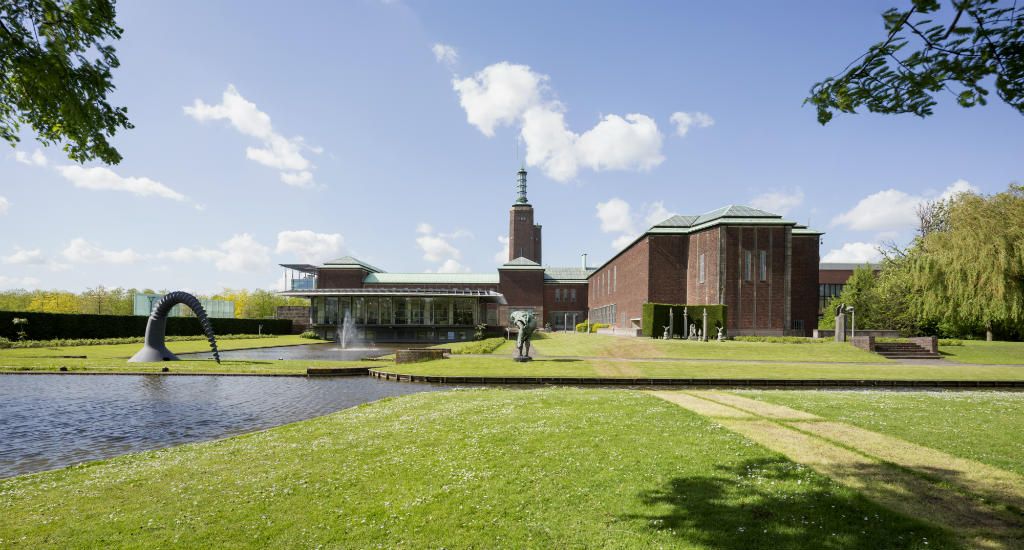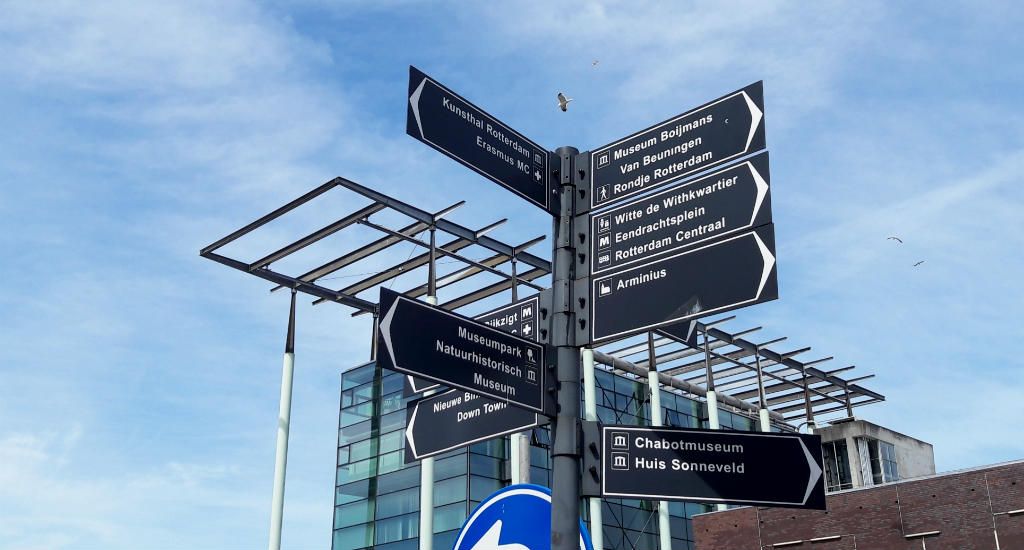 Museum Boijmans van Beuningen
I just can't believe that I lived to be 35 (yikes) years old and never visited Museum Boijmans van Beuningen. It's probably in the top 3 of best Dutch museums and a visit is like traveling through the history of Dutch art. You'll see masterpieces from Jheronimus Bosch and Rembrandt to Van Gogh and Mondriaan. But you will also be blown away by their collection of surrealist works. It's actually the reason why I visited the museum, as I am a huge fan of Magritte and Ernst. Also, Boijmans van Beuningen owns the largest collection of art by Salvador Dalí outside Spain.
At this moment Boijmans van Beuningen is building a public art depot next to the museum. (My husband is actually involved designing the technical installations of the building, so lots of art related chatter is going on at home, currently). The depot, that will hold 140,000 art objects that are currently in storage, will open its doors in 2018 so visitors can see all the art that is now hidden, as well as works being restored and prepared for transportation or exhibition.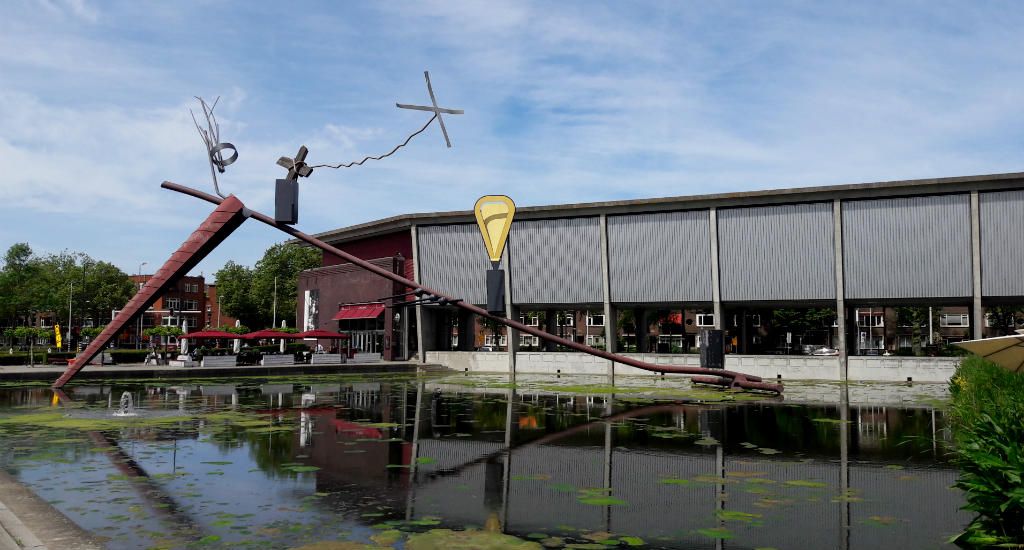 Het Nieuwe Instituut
Het Nieuwe Instituut was born from a merger between Netherlands Architecture Institute, the Netherlands Institute for Design and Fashion and e-culture Institute Virtueel Platform. The museum looks pretty amazing with bricks on one side and steel and glass on the other, surrounded by a moat and a small park.
The museum hosts alternating exhibitions on design, digital culture, and architecture. During my visit, I viewed a very interesting exposition about the Amsterdam squatting culture and 'Sleep mode', an exhibit on the art of the screen saver (I kid you not, it was brilliant, I even took a sleep mode selfie!). The café overlooks the water and is a great place for a coffee or some lunch.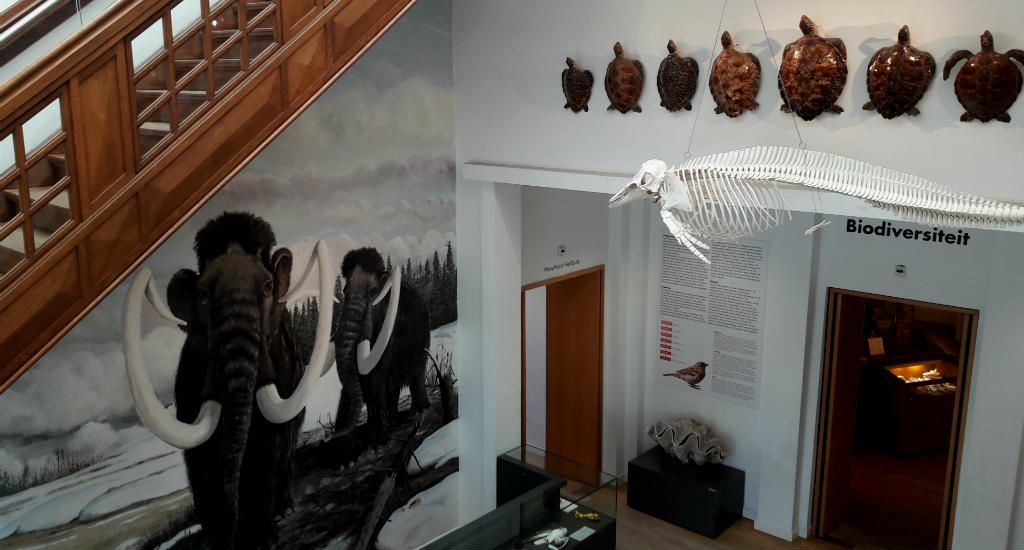 Kunsthal or Natural History Museum
On the far end of Museum Park (on the Erasmus bridge side), you will find Kunsthal and Natural History Museum. During my Art Day, I decided to visit the Natural History Museum, as I visited Kunsthal a couple of months prior. Now, the Rotterdam natural history museum is nothing like its New York or Londen sister museums. It's small, very small, yet so adorable that it's totally worth a visit. There's a collection of almost 400,000 species, but I actually was more impressed by the exhibition about prehistoric finds in and near Rotterdam, like the remains of a wooly mammoth from the river Maas. Across the natural history
Across the natural history museum, Kunsthal celebrates art in all its shapes and sizes. I really love this museum as it often hosts fascinating exhibitions on applied arts throughout the centuries, fashion and science.
Sculptures along Westersingel
When the sun is out, you probably don't want to be stuck in a museum all day. That's quite alright because next to museum park is Westersingel where you will be able to spot sculptures made by world famous artists. Across the Boijmans van Beuningen Museum you spot Sylvette by Picasso, but you can also walk along L'Homme qui marche by Rodin and the sculpture of Erasmus.
Street art in Rotterdam
Within a one minute walk from Museum Boijmans van Beuningen you will find yourself in Witte de With straat, probably the hippest street in Rotterdam with lots of bars, restaurants, hotels, and clubs. But it's also a good place to start a bit of a street art tour. You can download the app for a self-guided walking tour past the most interesting murals in Rotterdam.
Planning your trip to Rotterdam
Did you know it's so cheap to fly into Rotterdam? The city has its own airport and you can fly there from, for example, London, Berlin, Budapest and Barcelona. Fares start as low as €20. Find cheap flights to Rotterdam. From the airport, you can simply take the metro into the city.
From Amsterdam or other destinations, you can easily reach Rotterdam by train. From Amsterdam, it's only an hour. There's also a direct train connection from Brussels and Paris. Rotterdam is a big city and interesting places can be quite far apart, so save your feet and use the trams and metro. You can buy an OV Chip Card which you can charge and use on all public transport in The Netherlands.
You might also like to read
Are you a crazy art lover, like me?