Slowly, but steadily more and more people in The Netherlands are getting vaccinated with a Covid-19 vaccine and lots of adults are currently 100% vaccinated. The numbers of COVID-19 cases are dropping and life is carefully returning to normal. Of course, some restrictions are still in place. So, please read my update about the current situation concerning COVID-19 in The Netherlands. 
Trustworthy information about The Netherlands and Coronavirus
I would advise you to Google as little as possible and trust social media even less. Currently, the Dutch government department which monitors and registers all things Covid-19, RIVM, have a very good English website where you can find all the information you'll need.
The most important measures
Stay at home as much as you can. Stay in altogether if you're experiencing as much as a light cold. Runny nose? Sneezing? Coughing? Stay in, please!
We are asked to wash our hands as much as possible, for 20 to 60 seconds each time.
Keep about 1.5 meters apart from one another.
Wear a facemask inside buildings and on public transport.
Practical information: update January 26th 2021
Shops and supermarkets are open, wear a mask inside.
If you're staying somewhere, you are allowed to receive eight adult visitors a day.
Restaurants are open, you may need to make a reservation (especially if you'd like to dine inside). You will have to leave your contact details at restaurants.
Museums and attractions are open to the public. However, book your tickets ahead as the number of allowed daily visitors is still restricted.
Hairdressers, tattooists, masseurs and other 'contact' professions are open.
Dutch public transport is running regularly. You will need to wear a mouth mask. Check out the scheduled trains on the website of NS.
When using busses or trams, it's no longer allowed to buy a ticket from the driver or to talk to the driver. So make sure you have an OV Chip Card if you need to travel on Dutch public transport.
Travel to The Netherlands?
Travel to The Netherlands is possible, again. So, feel welcome to visit The Netherlands again! Visitors from so-called 'safe countries' are welcome to enter The Netherlands, showing a negative Covid-19 test result upon arrival. Read the checklist for travelling to The Netherlands.
If you'd like to visit The Netherlands in summer? Come on over!  Keep some things in mind when making your reservations, however. If you book a hotel in The Netherlands or rent a holiday cottage, make sure you book something which has a good cancellation policy. Most accommodations offer it these days. If you decide to visit a museum or attraction in The Netherlands, do buy your tickets in advance.
Where to book holiday houses in The Netherlands?
Need accommodation inspiration?
Read about The Netherlands
So, if you're craving a walk along the Amsterdam canals, a day at The Hague Beach, or stare up at the same skies Johannes Vermeer used to see in Delft, why not snuggle up with a book and read about The Netherlands. I've selected the best historical novels, set in The Netherlands. I've also included some of the best classics from The Netherlands, and some more politically engaged novels.
Visit a top museum virtually
Virtual tour of Rijksmuseum
Of course, museums have to close their doors as well. But lucky, for us, we can take virtual tours. So let's travel from our armchairs and couches and visit the Rijksmuseum, why don't we. Let's have a look at over 8000 Dutch masterpieces, mostly from the Dutch golden age. Have a good look at all those Rembrandts, Vermeers and Ruysdaels. With no queuing.
Virtual tour of the Van Gogh Museum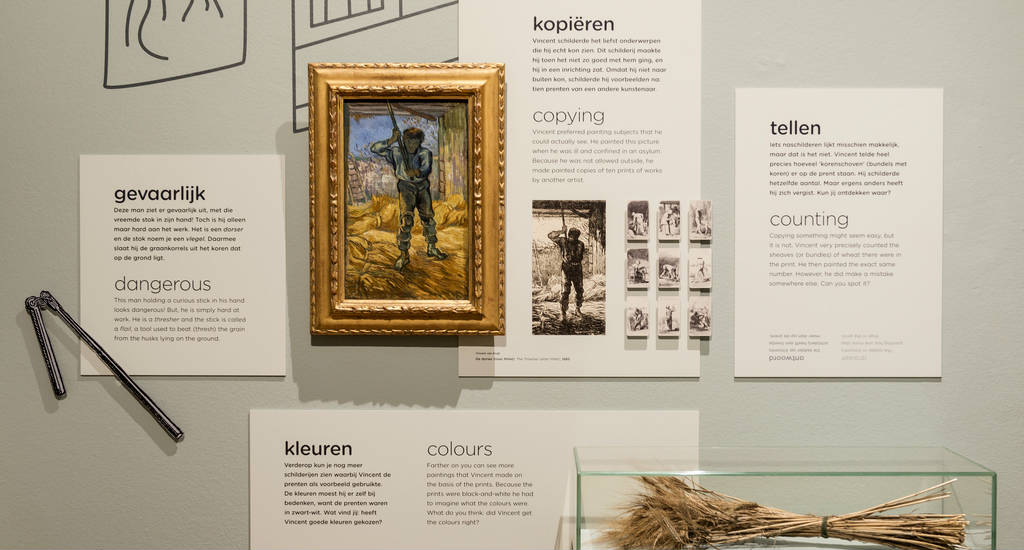 You guys know that I have a knack for the works of Van Gogh. And in normal circumstances, I couldn't advise you enough to visit both the Van Gogh Museum as well as the Vincentre in Nuenen to get to know as much about the depressed and tragic painter as you possibly can. But since that's now impossible a virtual tour and seeing the Van Gogh paintings from up close is just the thing.
This page will be regularly updated with the latest regulations.
Stay safe everyone!