The highlight to your trip to Amsterdam is a visit to the Van Gogh Museum. You will undoubtedly be moved by the experience. Walking by the famous works and see the paintings evolve from amateurish strokes to the brightest of sunflowers and cypresses. All works are accompanied by quotes from Van Gogh's own letters and diaries, so it feels like being guided to the museum by Vincent himself. I went on a very special tour through the Van Gogh Museum and came out surprised, and yes, a little move to tears. 
I grew up in 'Van Gogh Country', in the province of Noord-Brabant in the south of The Netherlands. I was actually born about 10 kilometres from where Vincent van Gogh was born. And I have visited many places where he lived and worked in his early days as an artist, and I have seen Van Gogh's work in museums all over the world. But I had never visited the Van Gogh Museum in Amsterdam. So when Context Travel contacted me and invited me on a crash course in the Van Gogh Museum, I jumped to the opportunity.
Now, I am all for wandering through a museum at my own pace. Stopping a little longer to take in a painting that really catches my eye. And turning to the audio guide whenever I need a bit more of an explanation. However, the audio guide doesn't answer back when you have a question, does it? And when it comes to Vincent Van Gogh, there are many questions to be asked. The man, to this day, remains a bit of an enigma. And even though I am quite the fangirl (despite him not being my favourite painter), and you can quiz me on all the crazy things I know about Van Gogh, I still felt that I had a lot to find out about the master.
Van Gogh Museum in Amsterdam
The Van Gogh Museum is located on Museumplein, where the famous Rijksmuseum is the grand eyecatcher. The two buildings couldn't be more different, though. The Rijksmuseum was purposely built as a museum at the end of the 19th century, combining gothic and renaissance. The Van Gogh Museum, however, was designed by Gerrit Rietveld in the 1970s in his signature De Stijl architecture, which is a highlight in Dutch design. Personally, I love the contrast and I do enjoy buildings by Rietveld, as his own Rietveld Schröder House in Utrecht is pretty special, and UNESCO listed.
The Van Gogh Museum Amsterdam is way smaller than the Rijksmuseum, yet more visitors are drawn to it every year. That's why in 2015 an annexe was opened next to the original building, serving as an entree. Here visitors can use the cloakrooms, toilets and visit the really excellent gift shops before entering the museum.
Visiting the Van Gogh Museum
The Van Gogh Museum Amsterdam is very cleverly planned. Starting off on the ground floor with a gallery of self-portraits, like walking through a personal photobook. The floors are given different colours highlighting the colours and style Van Gogh used in each stage of his career, which really does his works justice.  Scattered through his own works are paintings by artists that Van Gogh strongly admired, like Gauguin, Toulouse-Lautrec, Monet and Bernard. Van Gogh never made it a secret that his work was always inspired by other masters and sometimes even dedicated to these painters. To see these masterpieces next to Van Gogh's works, really emphases Van Gogh's own style, colour use and techniques.
Note that it's not allowed to take photos inside the museum, due to the copyright on Van Gogh's paintings. There are designated photo areas and spots where the museum staff won't mind you taking photos.
The Van Gogh Museum Crash Course
Going on a guided tour through the Van Gogh Museum Amsterdam turned out to be a delightful experience. Context Travel works with docents, instead of tour guides. Anna was my docent for the tour, and maybe as much of a Van Gogh fangirl as I am, and a real expert at that. Our knowledge base on Van Gogh, however, was completely different and Anna was able to enlight me on loads of things I didn't know about Van Gogh. She was also able to point out really interesting details about Van Gogh's paintings, the techniques he used and how exactly he adapted his inspiration from others. She also knew a lot of fascinating facts about Vincent's time in Saint Remy, his final days and what happened after his death.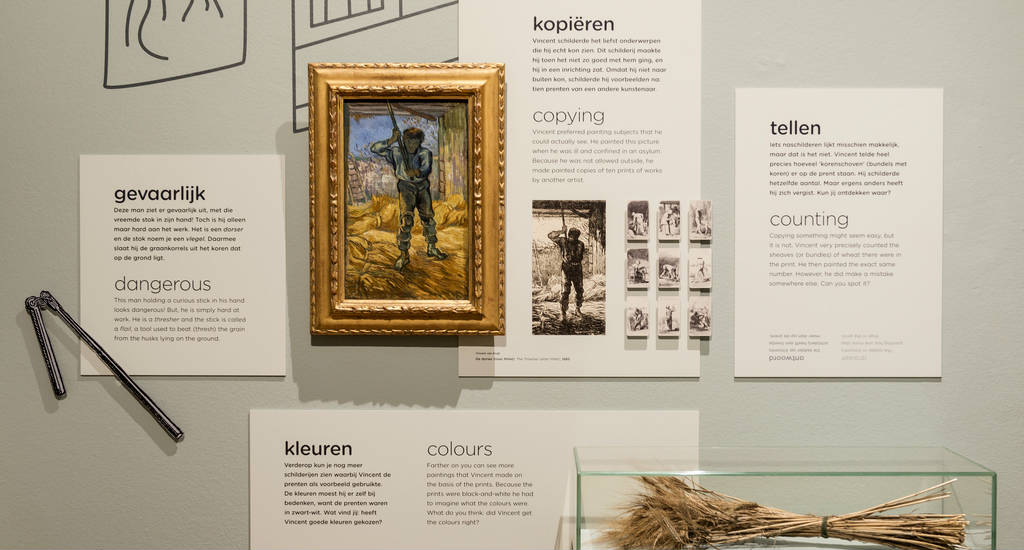 Because, of this guided tour by a docent I felt like I was getting more of an in-depth view, not only on Van Gogh's work but also on the life he lived. I actually loved that it was not a 'going from painting to painting' type tour (because an audio guide can take care of that), as Anna really challenged the members of our tour to take a look at works and describe how we felt about them, giving us lots of opportunities to marvel at our personal favourite Van Gogh paintings. Mines are the Almond Blossoms and The Potato Eaters.
What are your favourite Van Gogh paintings?
3 interesting things I learned during the tour
Vincent's famous work 'The Potato Eaters' was actually meant to be his big break. But his brother Theo wrote to Vincent that it was regarded 'not en vogue' by Paris critics. Vincent painted 'The Potato Eaters' inspired by Rembrandt, but new techniques were much more in fashion at the time. Also, Theo remarked that Vincent's style was still very amateurish and he should take more lessons.
It's not completely true that Van Gogh didn't sell any works during his life. It's true that his brother Theo took all Vincent's paintings off his hands, but Theo was able to sell about 20 works while Vincent was still alive.
Two very special women, however, were responsible for Van Gogh's work becoming a real success after his death, turning him into the icon that he still is today.
Vincent van Gogh in The Netherlands
If you've been to the Van Gogh Museum Amsterdam, you know what I'm talking about in this article right? If you feel like following Van Gogh's footsteps in The Netherlands? You can, it's easy.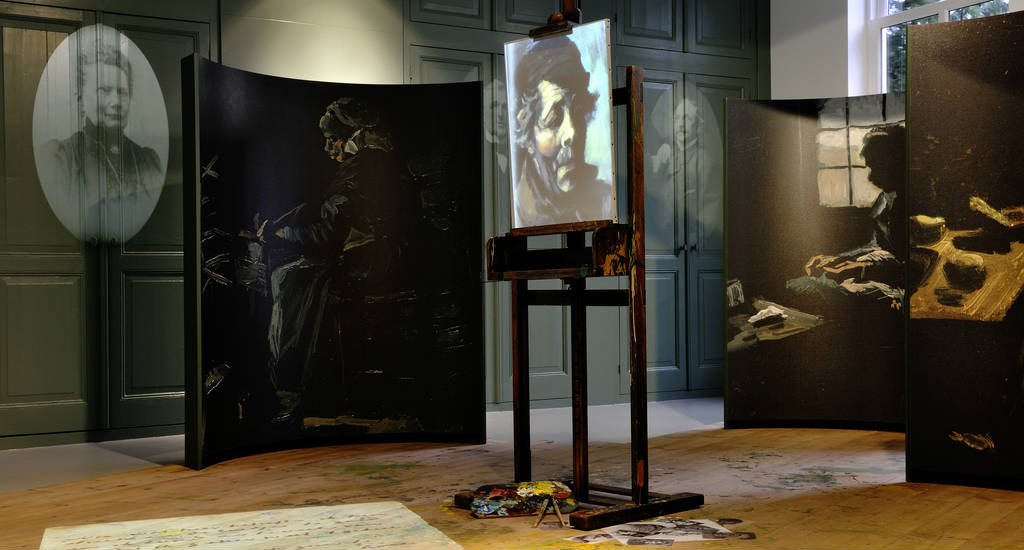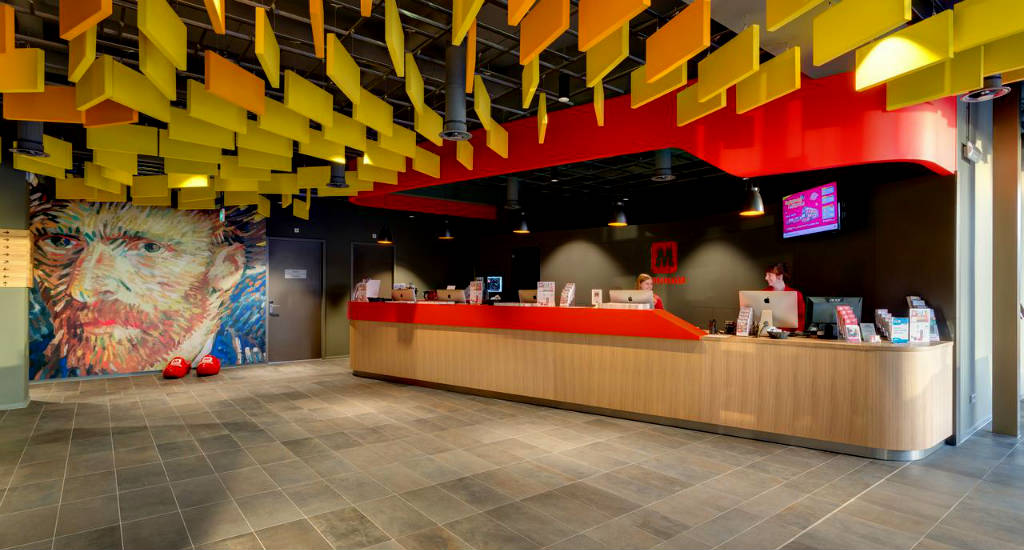 Plan your trip to Amsterdam, The Netherlands
Save on Pinterest!
You can book the Van Gogh Museum Crash Course as a small group tour or private tour. It runs daily and fast-track tickets to the museum are included in the price. I was a guest of Context Travel, but all the opinions in this article are my own. Please read my disclaimer for more information.