Honestly, I have been freezing this week. Temperatures are dropping rapidly now that December has come and we Dutchies are getting ready for Sinterklaas and Christmas. Don't let the cold keep you away from The Netherlands, however, as there is lots to see and do in The Netherlands in winter. We love our Christmas markets and festivals. So, bundle up and don't miss these 7 winter festivals in The Netherlands when you come over.
Christmas markets in The Netherlands
For me, Christmas markets are just so German. And in all honesty, the Germans do it best. From The Netherlands, you can easily hop on over to lovely Christmas markets in German cities like Cologne and Düsseldorf. However, Christmas markets are getting more and more popular in The Netherlands, so you might as well just stay here. These are 3 Christmas markets to visit in The Netherlands.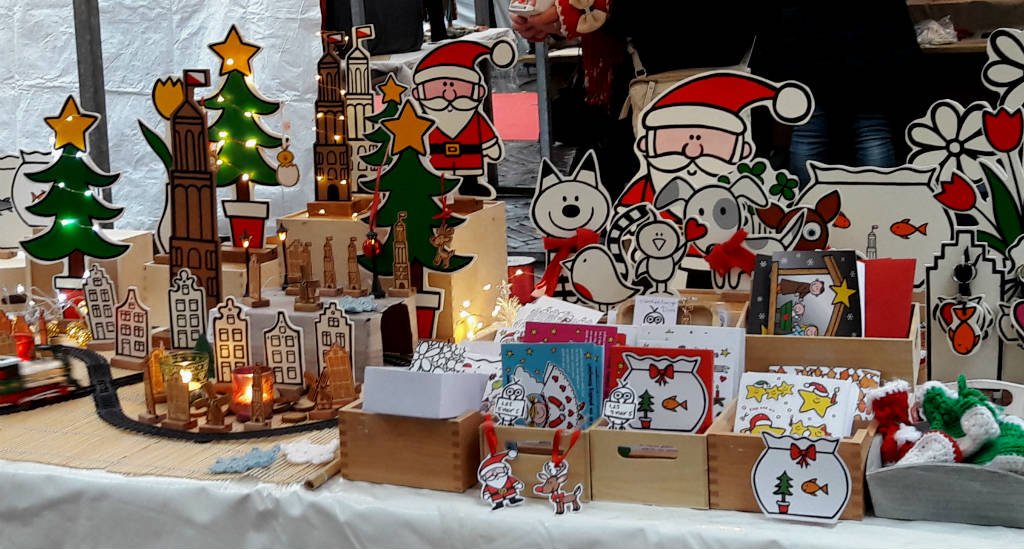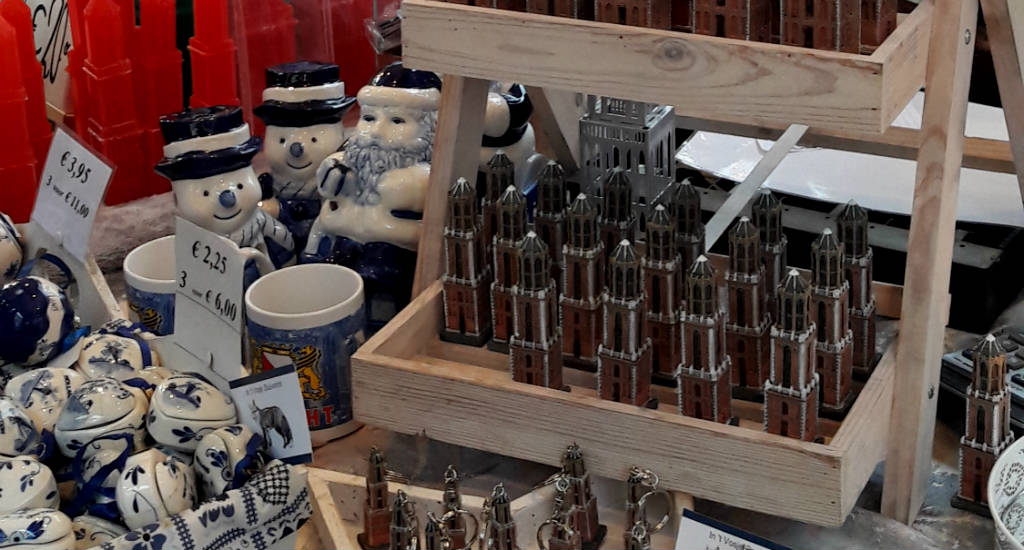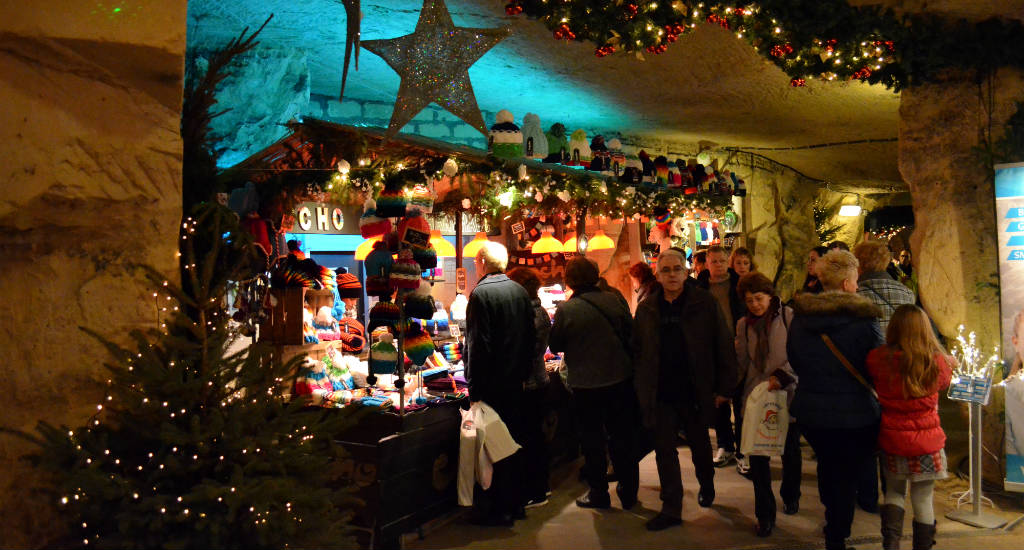 Knüss in Utrecht
Of course, I can't help but tell you to come on over and visit my beautiful Utrecht. The second weekend of December the entire city centre will be absolutely Knüss (which is the name of the Utrecht Christmas market). You can find stalls with Christmas gifts, food and drinks all over the city centre. It's the perfect excuse to explore the city while you're at it. Plan your visit with my city guide Utrecht.
Valkenburg: Christmas markets in caves
The Christmas market in Valkenburg is probably the most special one in The Netherlands, as they're set in a unique location. Valkenburg hosts the Christmas markets in the beautiful caves of the Cauberg. A very special atmosphere. Tip: if you stay in Maastricht, you can easily visit Valkenburg as it's just around the corner.
Floating Christmas market of Leiden
A Christmas market, floating on the canals of Leiden. It really doesn't get more Dutch than this, does it? The floating Christmas market of Leiden was voted best Dutch Christmas market last year, so it really shouldn't be missed. You can visit from December 15th – 27th and that's easy because Leiden is less than 30 minutes by train from Amsterdam.
Read about more Christmas markets in The Netherlands
Amsterdam light festival
Twee weeks ago I visited GLOW light festival in Eindhoven. But Amsterdam Light Festival is probably more famous and easier to visit when you're based in Amsterdam during your trip. National and internal artists come together in Amsterdam in December and January and create the most beautiful light installations on water and on land. If you have the chance, book yourself a canal tour during the Amsterdam Light Festival, as the installations are so beautiful to look at from the water.
Planning a trip to Amsterdam? Read my Alternative guide to Amsterdam. Check out 14 things to do in Amsterdam in winter.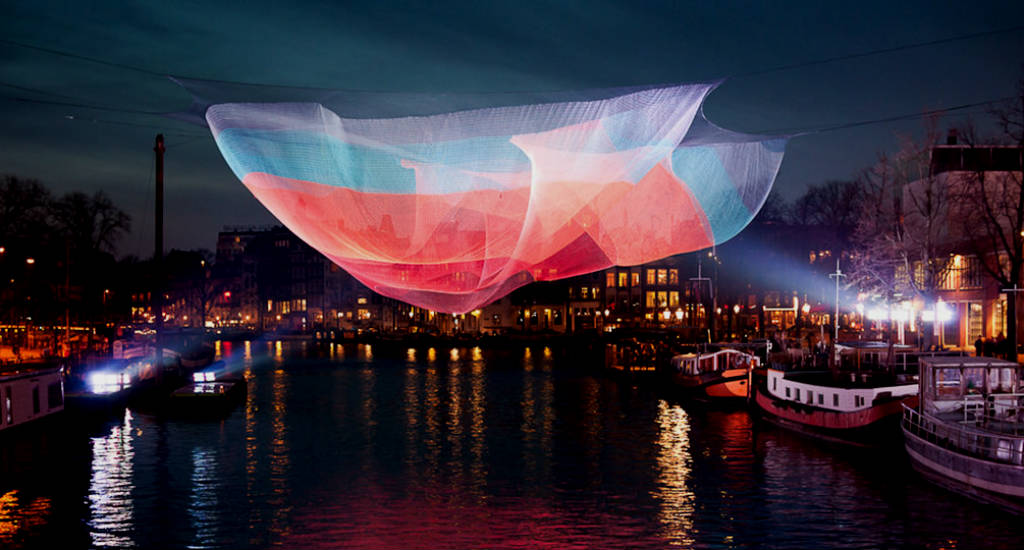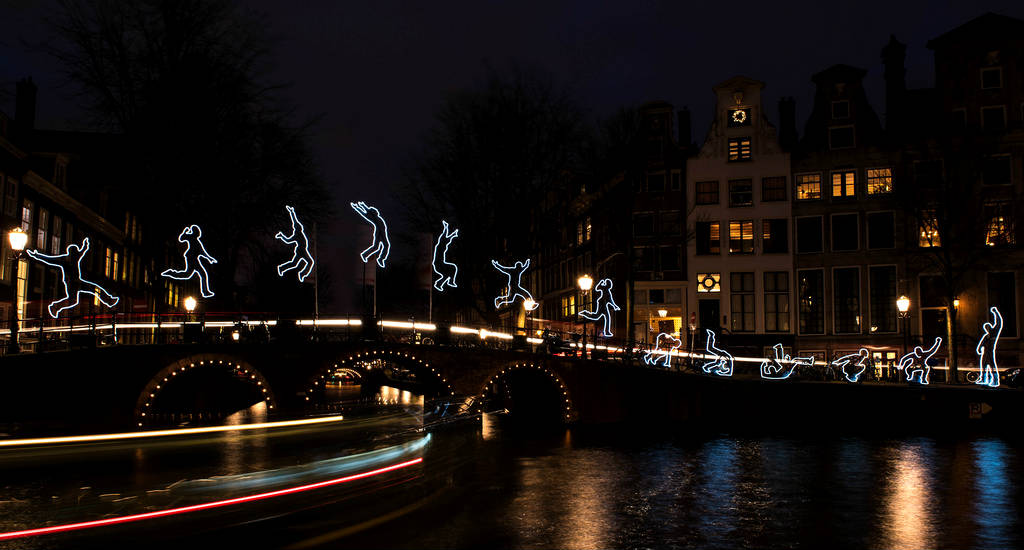 Candle lit Gouda
On December 15th the entire city centre of Gouda is lit by candles. A unique festival in The Netherlands and a unique thing to see. From noon until midnight the beautiful central square of Gouda is beautifully dressed in candlelight. All the shops and restaurants in town are decorated for Christmas and the candlelight festival is a great excuse to visit Gouda.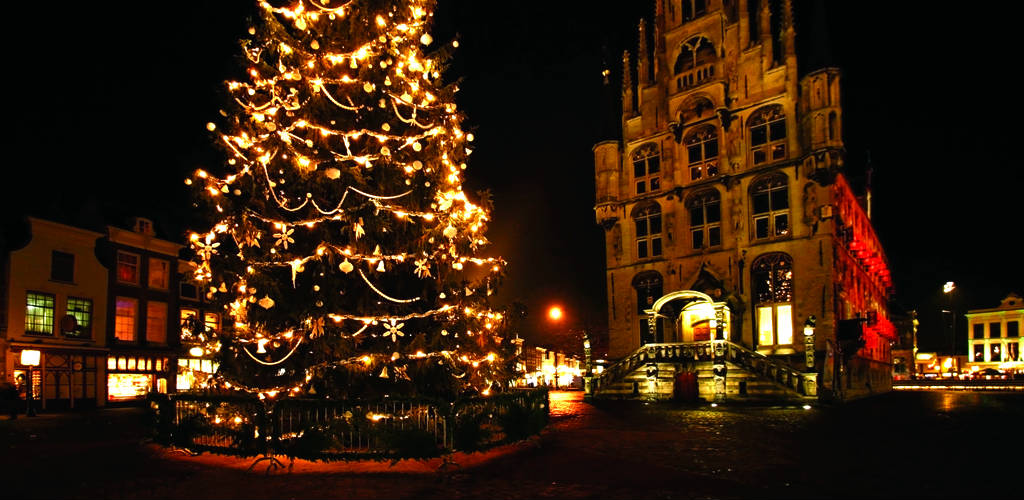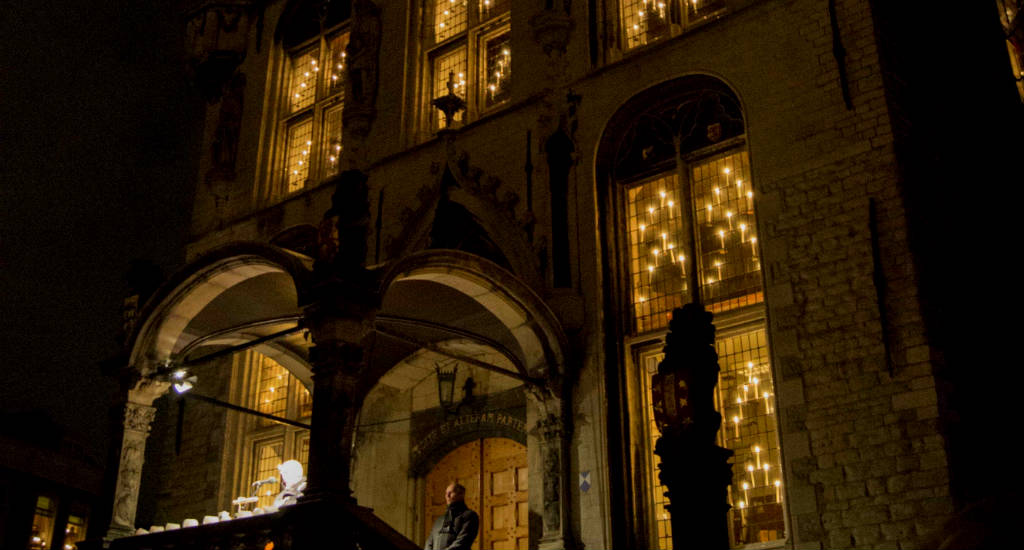 Light route in Maastricht
I can't stop raving about Maastricht and I think you should absolutely visit this most southern city of The Netherlands when you come to The Netherlands. It's only a 2-hour train ride from Amsterdam, so why not? And in winter, Maastricht is particularly pretty as the city is beautifully lit. This is done so well, that you can even take a light route walk, which takes you along the most famous squares, historical quarters, cobblestoned streets and lots of independent shops. Along the route, you can buy refreshments at one of the many Christmas markets in Maastricht.
Also read my article: Maastricht, where to shop, eat and sleep.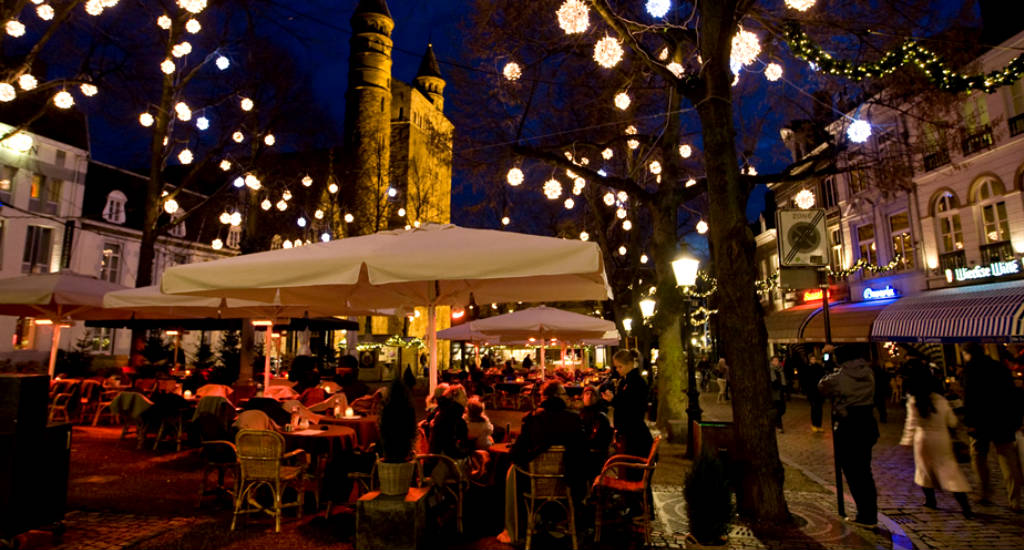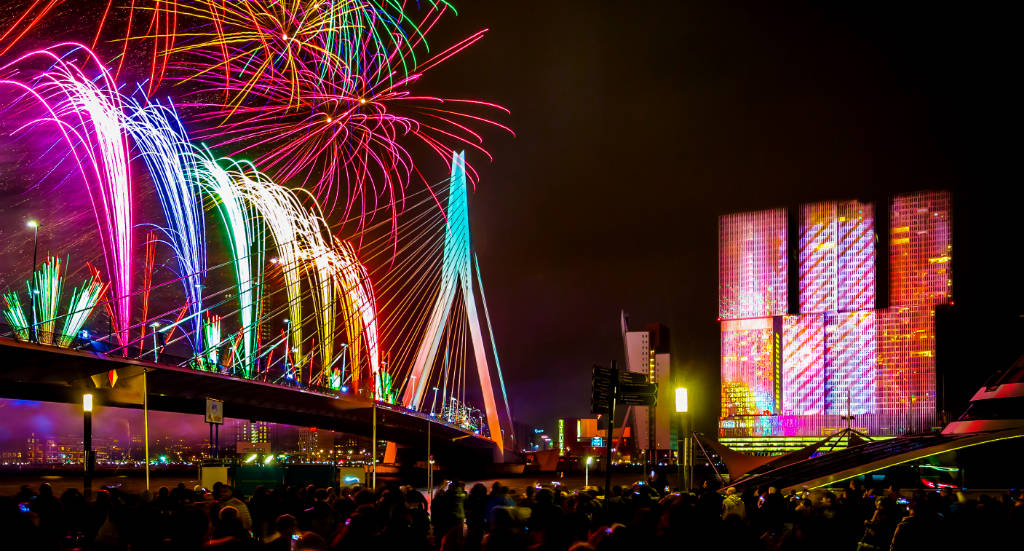 Fireworks on New Year's Eve in Rotterdam
It's a Dutch tradition to set off fireworks as soon as the clock hits midnight on December 31st. We are allowed to light fireworks ourselves (but I am not a big fan of this, to say the least). And more and more cities prefer firework festivals over people setting off fireworks themselves. Rotterdam puts on an amazing firework show every year at New Year's Eve and this is the perfect reason to spend New Year's in Rotterdam (though you may want to book your hotel well in advance). It's best to watch the fireworks along the river Maas facing the famous bridges in Rotterdam.
Plan your trip to Rotterdam and see some street art while you're there.
Dickens festival in Deventer
The Netherlands don't have big Christmas traditions. But the ones we have, are very good. And one of those traditions is the Dickens festival, which takes place 3rd weekend of December every year in Deventer. The historical heart of Deventer, in the east of The Netherlands, is the perfect setting to have all the characters by Charles Dickens come to live. Take a walk through the ancient Bergkwartier and meet Oliver Twist, Scrooge and Mr. Pickwick.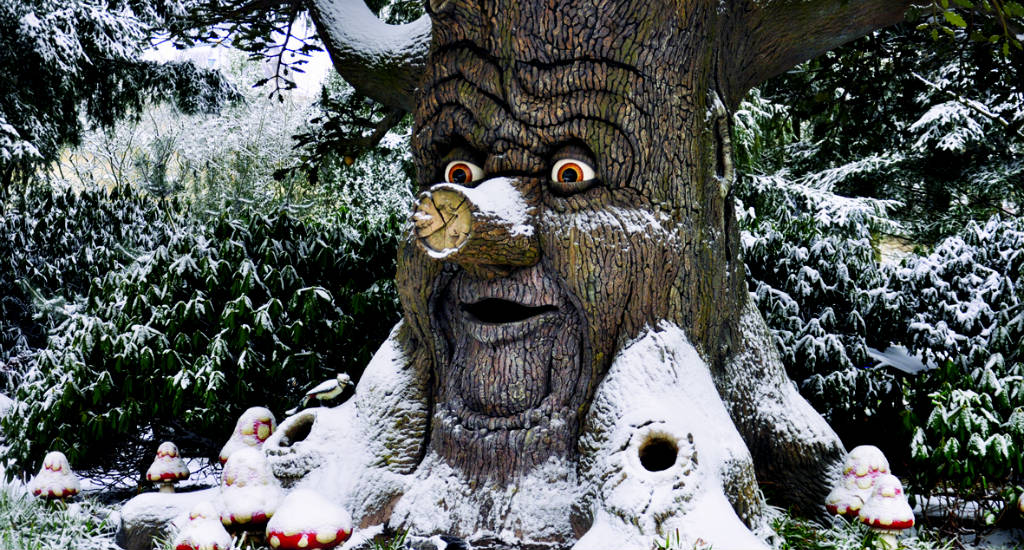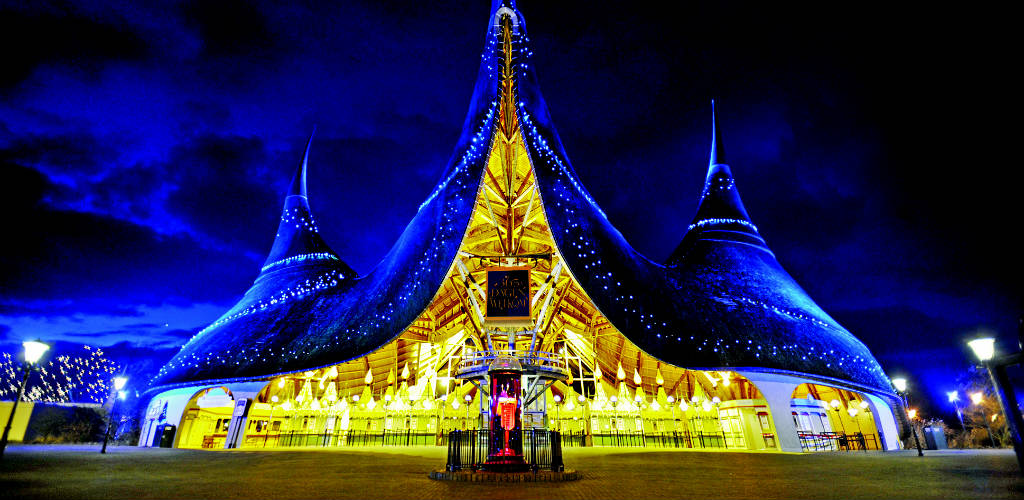 Winter Efteling
In my not so humble and not so modest opinion, Dutch theme park Efteling is the best theme park in the whole world. It combines Dutch folk tales, famous Grimm fairytales and blood boiling rollercoaster rides and is set in a lovely wooded environment, making all rides just that bit more magical and mysterious. In winter Efteling has special opening hours and festivities between October and March during Winter Efteling. Some of the outdoor rollercoasters won't be open, but that shouldn't discourage you. Lots of rollercoaster and rides are indoors and the fairytale forest in enchanting for both small and big children. Hint: if you buy tickets online you will save a few Euros and you skip the long lines in front of the entree.
Plan your winter trip to The Netherlands
You can visit a lot of Christmas markets and winter festivals in The Netherlands, while based in Amsterdam. To most places named in this article, you can simply catch a train to go and check it out. You need an OV Chip Card, which you can charge as you go, to travel on all Dutch public transport. You can check the Dutch train timetables here. But you can also rent a car if you prefer. Read my page Plan your trip to plan your perfect trip to The Netherlands.
Have you been to The Netherlands in winter? What did you do?
Or what would you love to do?